Pining Green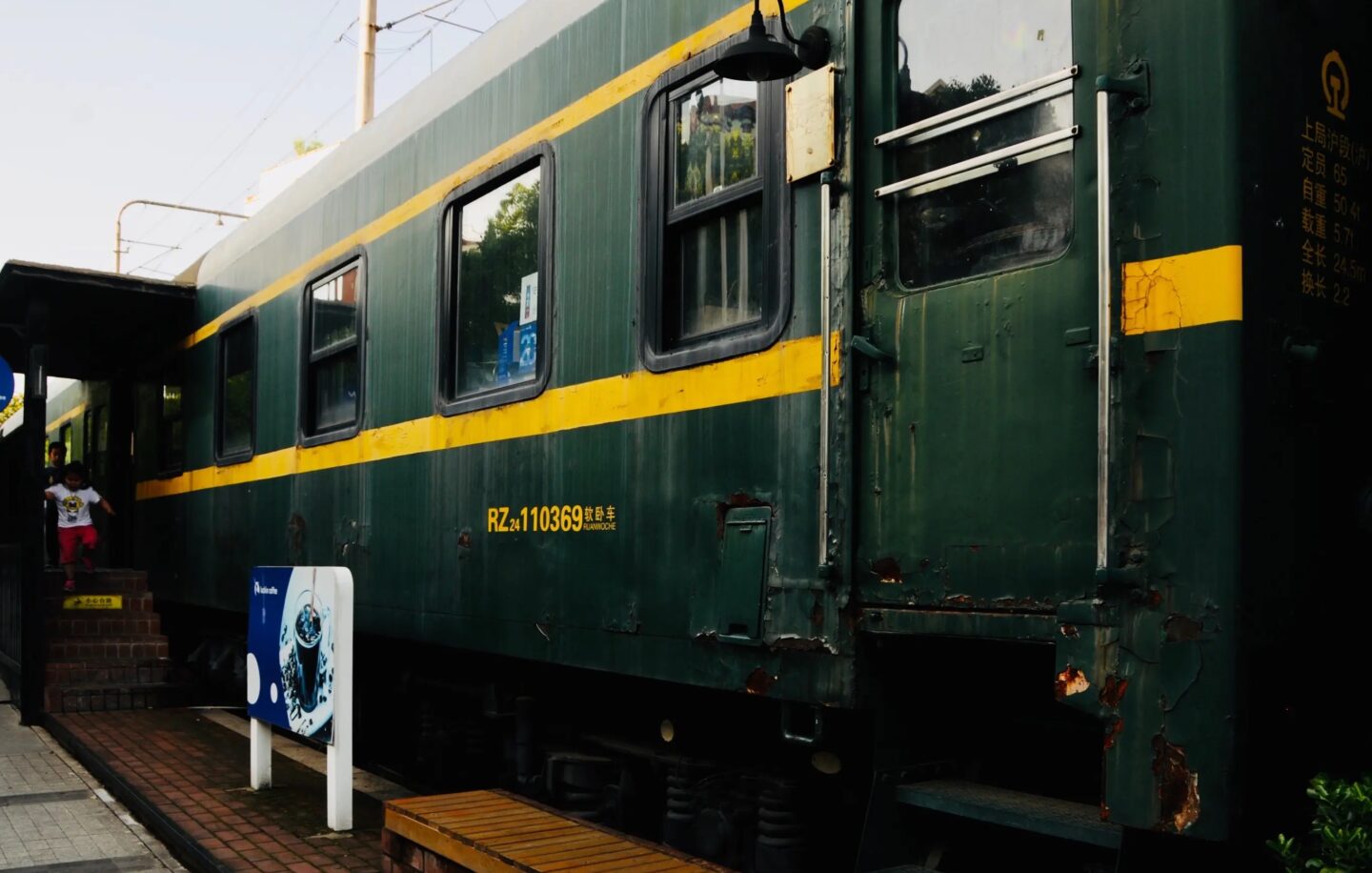 The COLOR CODEX series — to which SEMIOVOX has invited our semiotician colleagues from around the world to contribute — explores the unexpected associations evoked for each of us by specific colors found in the material world.
---
This image shown above represents the history of Chinese passenger trains from the 1950s to the 1990s. Unlike contemporary CRH (Chinese Railway High-Speed) trains, its green livery has a very deep tone, reminiscent of the color of pine trees.
This green evokes many of my childhood travelling memories. Back then, the trains were very slow, and passengers were crowded in the messy cabins. We'd sit or stand together, all longing for the destination to arrive — though with different state of minds. Some of us might have gone through a tough departure from friends and families, but some of us, wishing for a new start, were trying to leave the miserableness behind. Therefore…
On the one hand, greenness in general can represent a destination or desire for a brighter, better future. In China, green traditionally symboliezes a forward-looking hope, or treasure, or a peaceful life.
On the other hand, the darkness of Pining Green is sad, yet very connotative and meaningful. It symbolizes desires receding into the distance behind us, the pain of longing and the "pining" emotion.
Consider also the dark green identity color of China Post and its representative object, the mailbox. Physical letters, written by hand, convey deep and serious emotions to the receiver — especially in the context of the digital age. Although China Post is very strong in fast and efficient deliveries, this very "slow" regular mail service is still available. Waiting for replies vs. the longing for one's destination — it's the same dichotomy.
There you have it: Pining Green, a romantic Chinese color of longing for that which is to come and at the same time for that which we've left behind, and which now exists only in our memories. Painful, yet beautiful.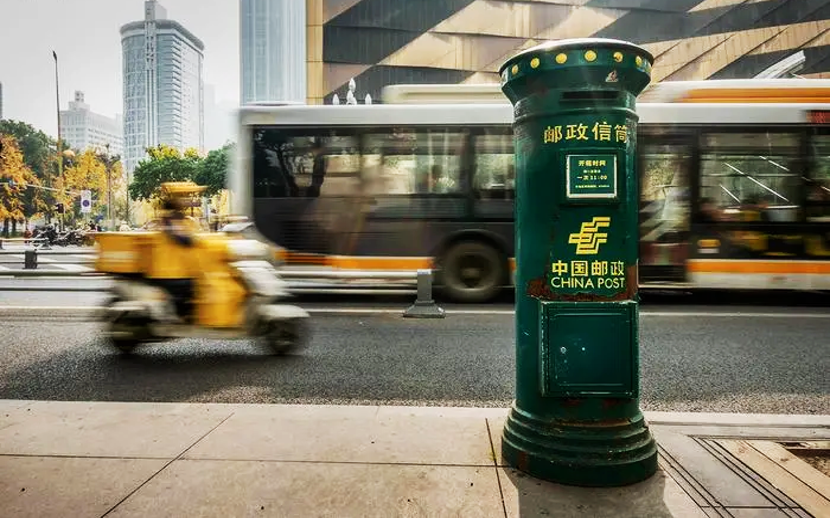 ---
COLOR CODEX: Martha Arango (Sweden) on FALUKORV RED | Audrey Bartis (France) on KYOTO MOSS | Maciej Biedziński (Poland) on SKIN-DEEP ORANGE | Natasha Delliston (England) on MARRAKECH MINT | Whitney Dunlap-Fowler (USA) on RESURRECTION CANARY BLUE | Josh Glenn (USA) on TOLKIEN GREEN | Aiyana Gunjan (India) on LETTERBOX RED | Sarah Johnson (Canada) on ARMY GREEN | Lucia Laurent-Neva (England) on TEAL BLUE VOYAGER | Rachel Lawes (England) on DEVIL GREEN | Charles Leech (Canada) on STORMTROOPER WHITE | William Liu (China) on PINING GREEN | Ramona Lyons (USA) on GOTH PURPLE | Sónia Marques (Portugal) on RUNAWAY BURRO | Max Matus (Mexico) on CALIFORNIAN BLUE | Chirag Mediratta (Canada / India) on AUROVILLE ORANGE | Clio Meurer (France) on PARIS LUMINOUS GREY | Serdar Patkin (Turkey / England) on AMBIENT AMBER | Maria Papanthymou (Russia / Greece) on AGALMATOLITE WHITE | Vijay Parthasarathy (USA) on ALPHONSO YELLOW | Greg Rowland (England) on LAUNDROMAT FUTURA | Tim Spencer (England) on ELECTRO-EROTIC COBALT | Ximena Tobi (Argentina) on VILLA MISERIA BRICK | Alfredo Troncoso (Mexico) on BORGES GLAUQUE.
Also see these series: COVID CODES | SEMIO OBJECTS | MAKING SENSE WITH… | COLOR CODEX