Electro-erotic Cobalt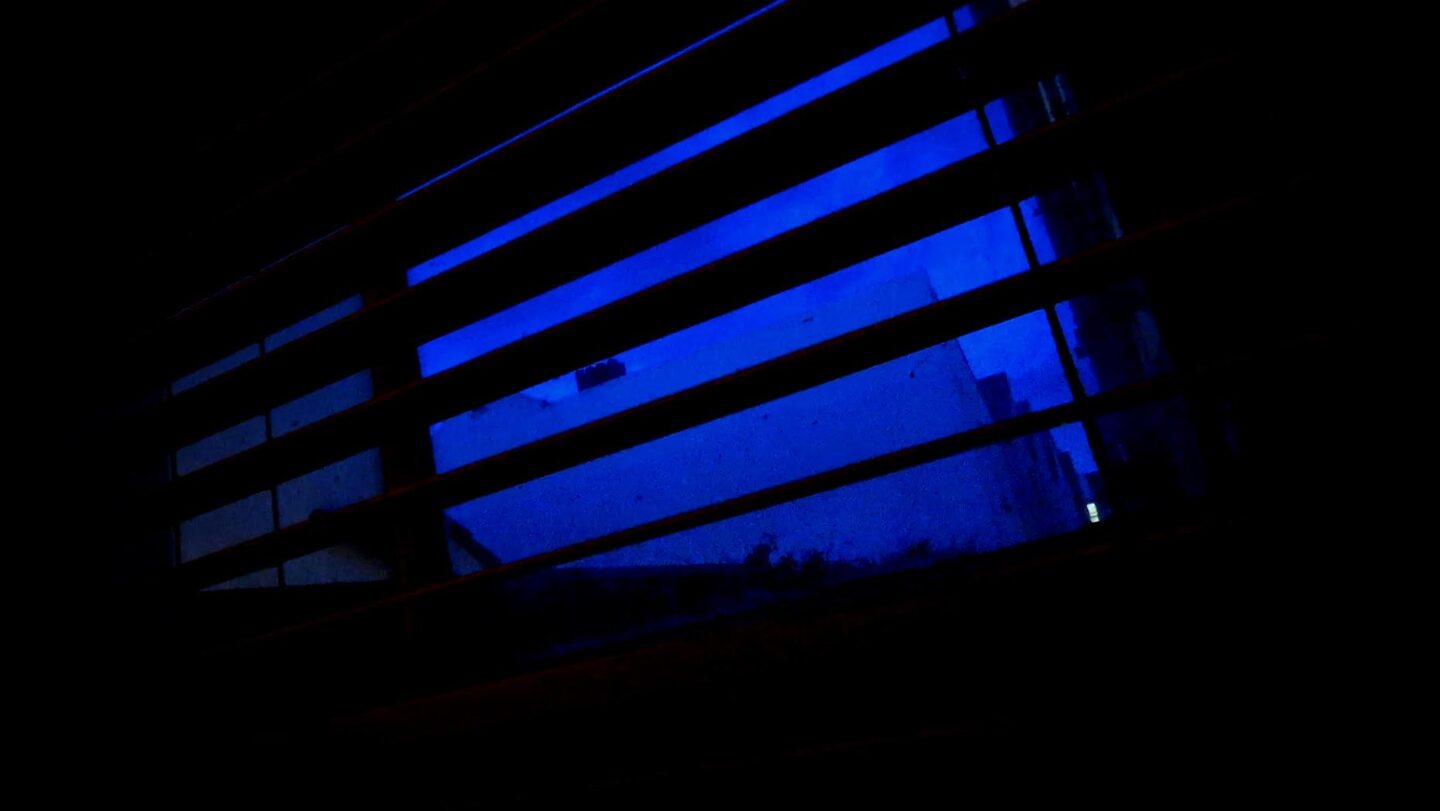 The COLOR CODEX series — to which SEMIOVOX has invited our semiotician colleagues from around the world to contribute — explores the unexpected associations evoked for each of us by specific colors found in the material world.
---
Take a picture after dusk, out of the window of a room with a yellowish light. You will get a theatrically intense version of the sky. It isn't realistic, but it feels (to me, anyway) exciting, thrilling, a little bit sexy.
Smartphone cameras interpret our dusk sky as though art directing an '80s French movie. Everything else seems pretty much as it should be. But beyond the glass — if you want it — a seductive night waits for you to decide you will. You will zip up your leather jacket. You will take your crash helmet from the shop mannequin posing nude but unloveable by the door. You will go buzzing into the herd on a Puch, like a mosquito seeking hot motion.
Electroerotic Cobalt is a smartphone telling you to forget screens, urging you to find the centre of the night, to explore in dark corners and meet the person who stalks your dreams and wants you, despite your flaws and your hang ups.
Electroerotic Cobalt urges you to make a Molotov cocktail, daub obscenities and smoke a cigarette because what the hell we all die anyway, in the end.
It's the colour of Tokyo reflections, Californian coupes, Majorcan cocktails, sci-fi sex and nocturnal amphetamines. It's a colour that says "what is real is not, what is not can be, if you want it." It's the colour of not caring if you get in too deep, or fall off the edge. It's the colour of smelling a stranger's glistening skin under ecstatic strobe lights. It's the colour of crazy sex with transcendence, acceleration, and danger.
We live in a world wallpapered with smartphone images, optimised to create a better version, all smoothed out. Our phones ease the grim reality of who we are and where we are. They create plausibility by uplifting everything in hyper-finessed second passes of all they capture. All is harmonised, across the entire image.
Electroerotic Cobalt is an optimisation too, but it doesn't smooth anything out. Take a picture in the grimmest room at dusk, the room will still be grim, yellowed, tarnished and gnawed. Outside though, outside becomes seductive in dramatic contrast. It cannot be explained as part of the standard improvements made by smartphones.
It doesn't make the outside better. It isn't improved. It doesn't add stars or enhance surfaces. It just makes it more. More lustful. More like a vertigo we can't help enjoying.
The lens indulges the dusk, lavishes it with attention. Gazes at it, then describes it with breathless obsession.
Electroerotic Cobalt is a message from your smartphone's subconscious. It isn't saying "I made this look better than it is"; it says, "You must get out there. Life is deeper and immeasurably sexier than a phone screen."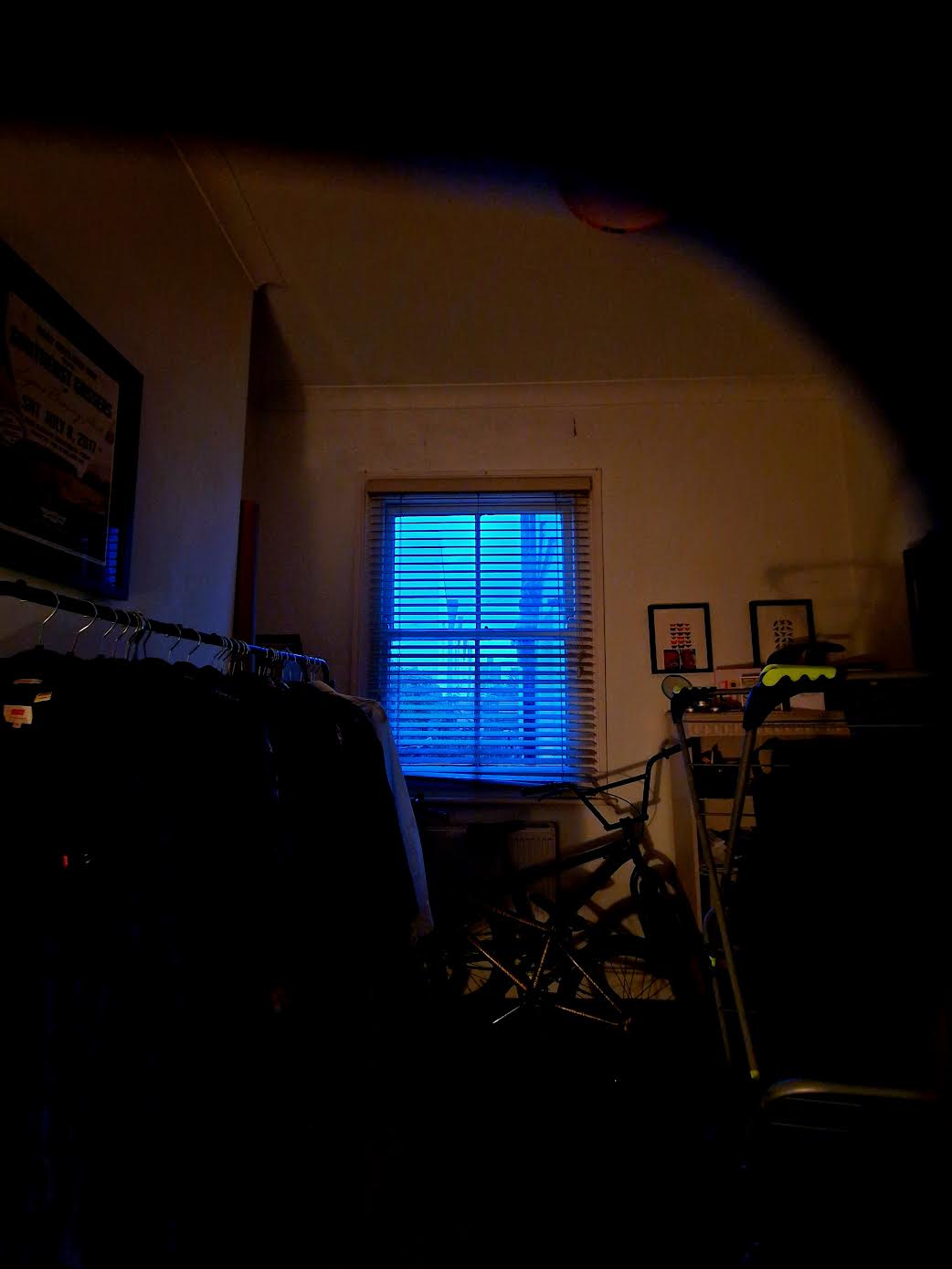 ---
COLOR CODEX: Martha Arango (Sweden) on FALUKORV RED | Audrey Bartis (France) on KYOTO MOSS | Maciej Biedziński (Poland) on SKIN-DEEP ORANGE | Natasha Delliston (England) on MARRAKECH MINT | Whitney Dunlap-Fowler (USA) on RESURRECTION CANARY BLUE | Josh Glenn (USA) on TOLKIEN GREEN | Aiyana Gunjan (India) on LETTERBOX RED | Sarah Johnson (Canada) on ARMY GREEN | Lucia Laurent-Neva (England) on TEAL BLUE VOYAGER | Rachel Lawes (England) on DEVIL GREEN | Charles Leech (Canada) on STORMTROOPER WHITE | William Liu (China) on PINING GREEN | Ramona Lyons (USA) on GOTH PURPLE | Sónia Marques (Portugal) on RUNAWAY BURRO | Max Matus (Mexico) on CALIFORNIAN BLUE | Chirag Mediratta (Canada / India) on AUROVILLE ORANGE | Clio Meurer (France) on PARIS LUMINOUS GREY | Serdar Patkin (Turkey / England) on AMBIENT AMBER | Maria Papanthymou (Russia / Greece) on AGALMATOLITE WHITE | Vijay Parthasarathy (USA) on ALPHONSO YELLOW | Greg Rowland (England) on LAUNDROMAT FUTURA | Tim Spencer (England) on ELECTRO-EROTIC COBALT | Ximena Tobi (Argentina) on VILLA MISERIA BRICK | Alfredo Troncoso (Mexico) on BORGES GLAUQUE.
Also see these series: COVID CODES | SEMIO OBJECTS | MAKING SENSE WITH… | COLOR CODEX