SEMIOVOX 2Q2023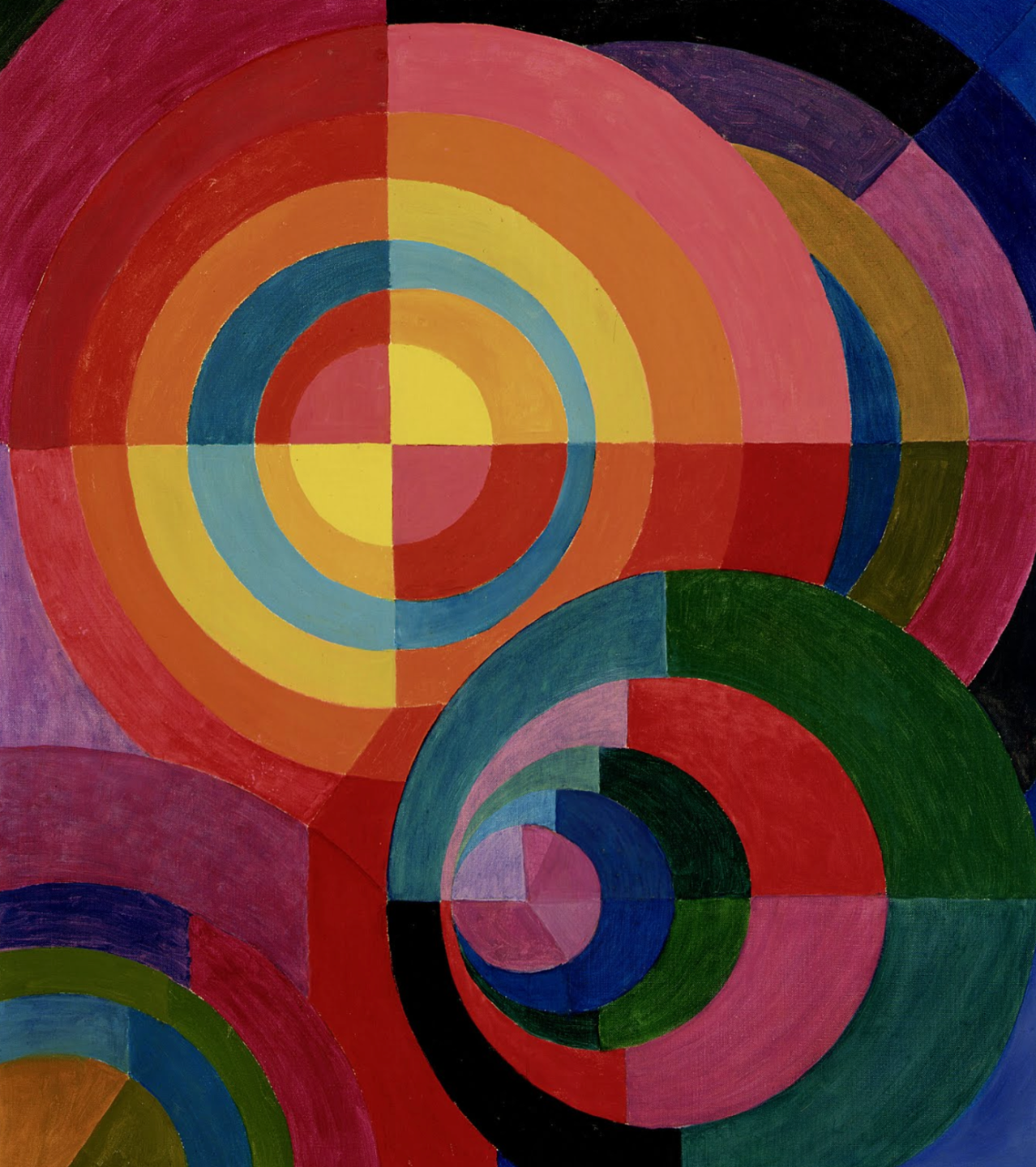 I'm cofounder of the semiotics-fueled consultancy SEMIOVOX. Our methodology provides insight and inspiration — to brand and organization strategy, marketing, design, innovation, and consumer insights teams, as well as to their agency partners — regarding the unspoken local/global "codes" that help shape perceptions of and guide behavior within product categories and/or sociocultural territories.
RECENT PROJECTS
During 2Q2023, our projects included (but were not limited to) the following.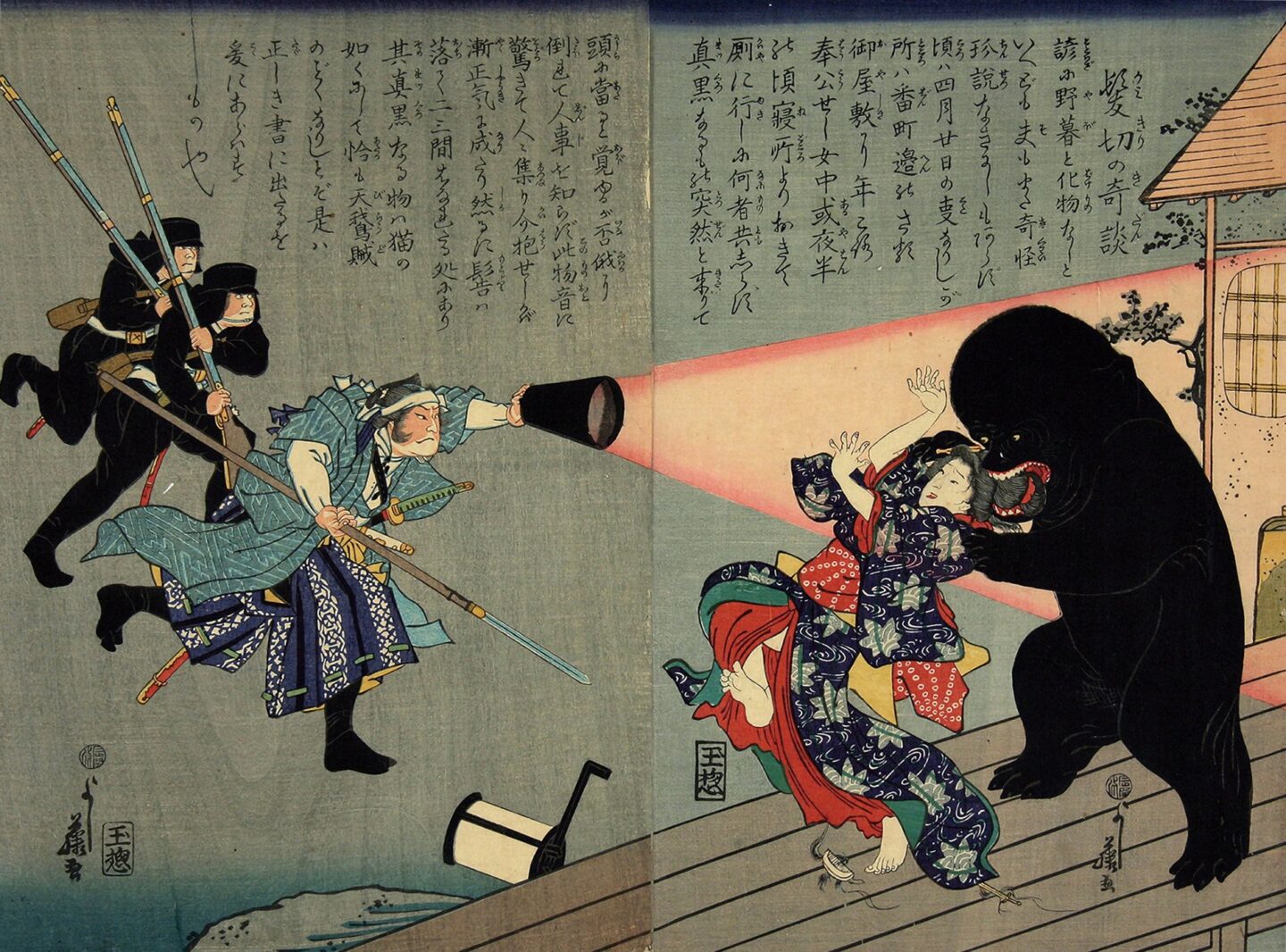 Via our friends at the agency Labbrand Paris, we worked with a French blockbuster videogame company on a new fantasy A/A game and franchise. (PS: The image shown here is only tangentially related to the new game; in order to make informed recommendations about the new franchise, we did a lot of mythological research.)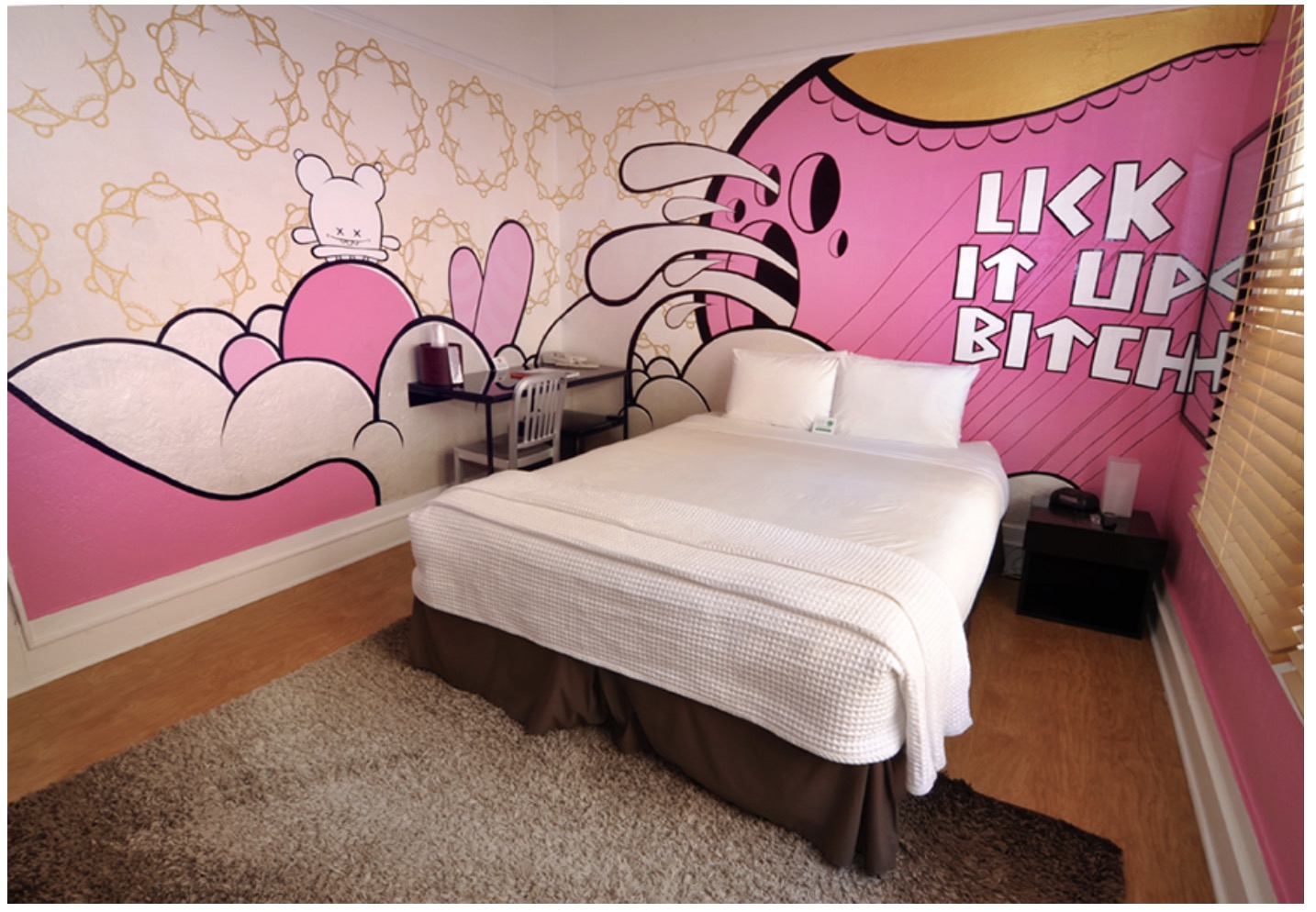 Via our friends at the French agency The Semiotic Factory, we worked with an iconic French travel and tourism operator on a new marketing campaign aimed at adults vacationing — whether with romantic partners, friends, or solo — child-free. Sam Grange of TSF developed a semiotic grid; we populated it with US examples.
Also see: 2022 projects | 1Q2023 projects.
SEMIOFEST SESSIONS
I'm coordinator for SEMIOFEST SESSIONS, a series of online get-togethers — put on under the aegis of the Semiofest collective — intended not only to share best practices among, but to nurture collegiality and friendship within the global semio community.
Here's the 2Q2023 SEMIOFEST SESSIONS lineup: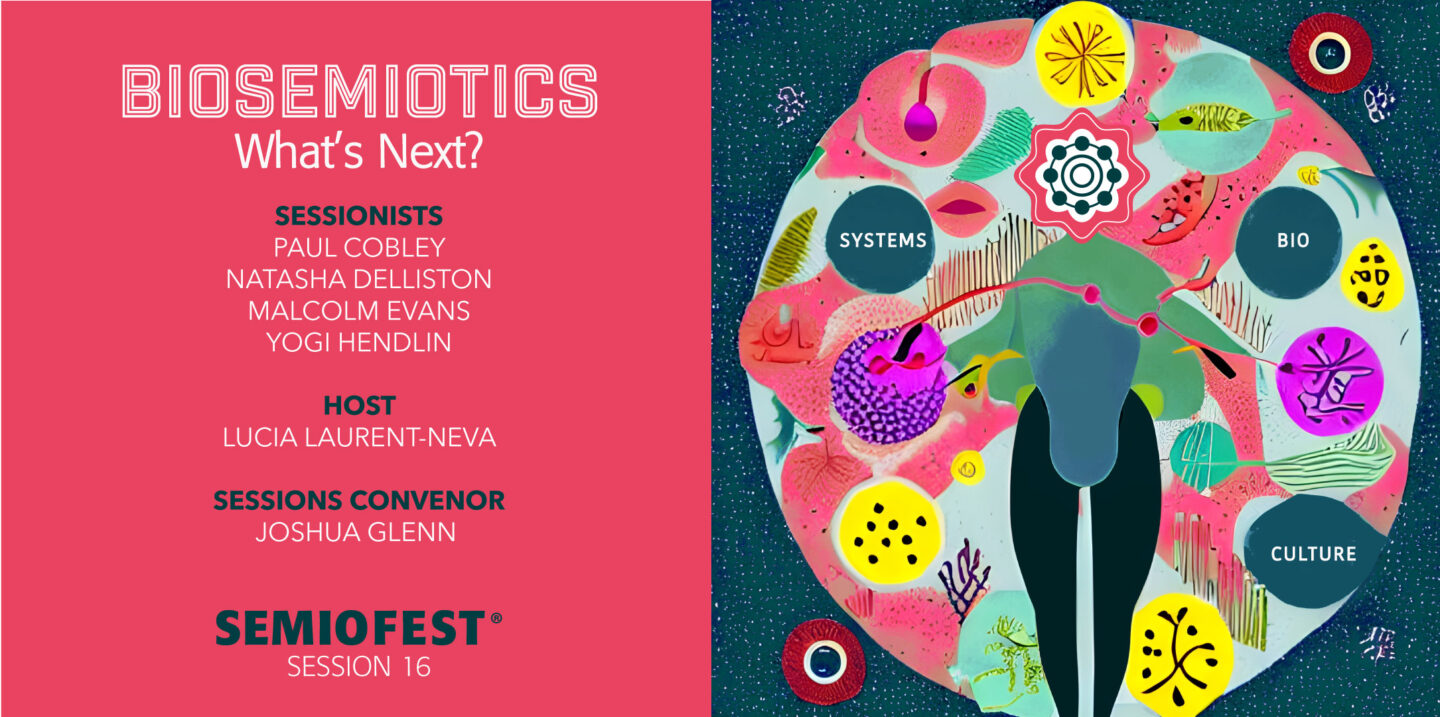 APRIL: BIOSEMIOTICS, featuring Paul Cobley, Natasha Delliston, Malcolm Evans, and Yogi Hendlin. Proceeding from the premise that semiosis is intrinsic to all living nature, biosemiotics practitioners have developed a holistic and integrated understanding that radically challenges — and can also reboot and revitalize — the way that we applied semioticans think about and practice our craft.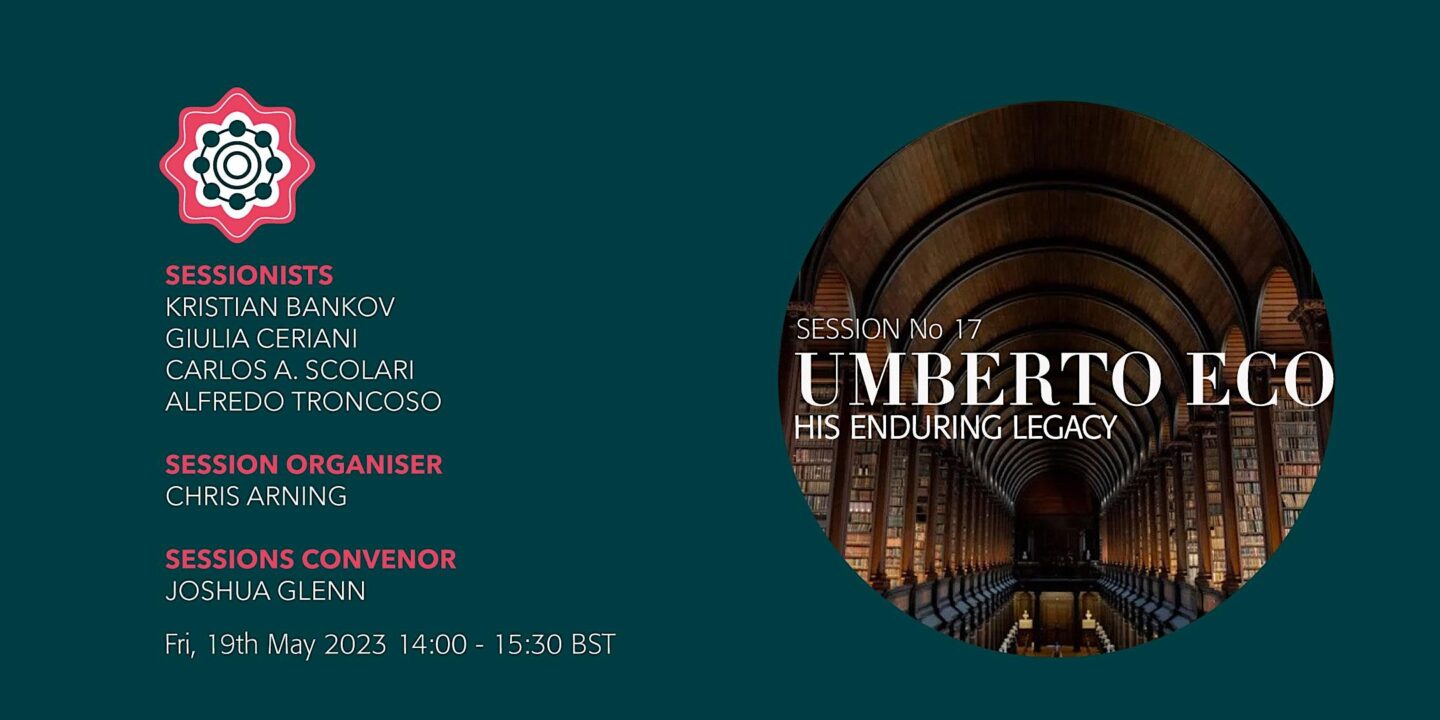 MAY: UMBERTO ECO, featuring Kristian Bankov, Giulia Ceriani, Carlos A. Scolari, and Alfredo Troncoso. Eco was the prolific author of many seminal semiotic texts such as A Theory of Semiotics, Lector in Fabula, The Limits of Interpretation, The Open Text, and Kant & the Platypus. His ideas about "the model reader" and "the encyclopedia" have become key ideas in the semiotic discipline.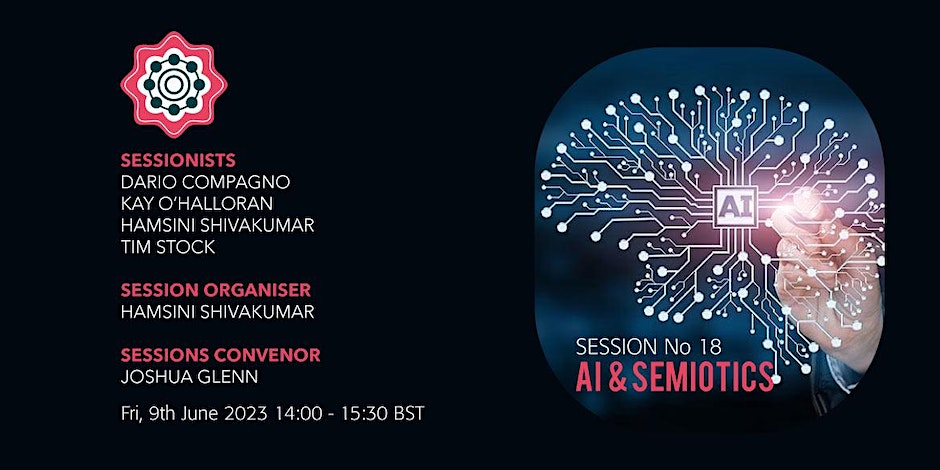 JUNE: AI AND SEMIOTICS, featuring Dario Compagno, Kay O'Halloran, and Tim Stock. Some commercial semioticians have for years deployed AI tools to help make sense of data, while others have resisted doing so. We gathered a panel of experts to discuss questions like: Is AI-generated "meaning"… meaningful? And: What are the upsides and downsides of incorporating AI into our methodologies?
Forthcoming sessions — on topics including BODY SEMIOTICS, NEW CULTURAL METHODS, SEMIOTIC SCIENCE, and ANALYZING THE UN-ANALYZABLE — have been scheduled through the end of the year. We're now planning our 2024 sessions, too.
I'm grateful to Semiofest founders Chris Arning, Lucia Laurent-Neva, and Hamsini Shivakumar for making this sessions series possible.
SEMIOVOX.COM
I'm the editor here at SEMIOVOX, our consultancy's eponymous website. Here's what we published during 2Q2023.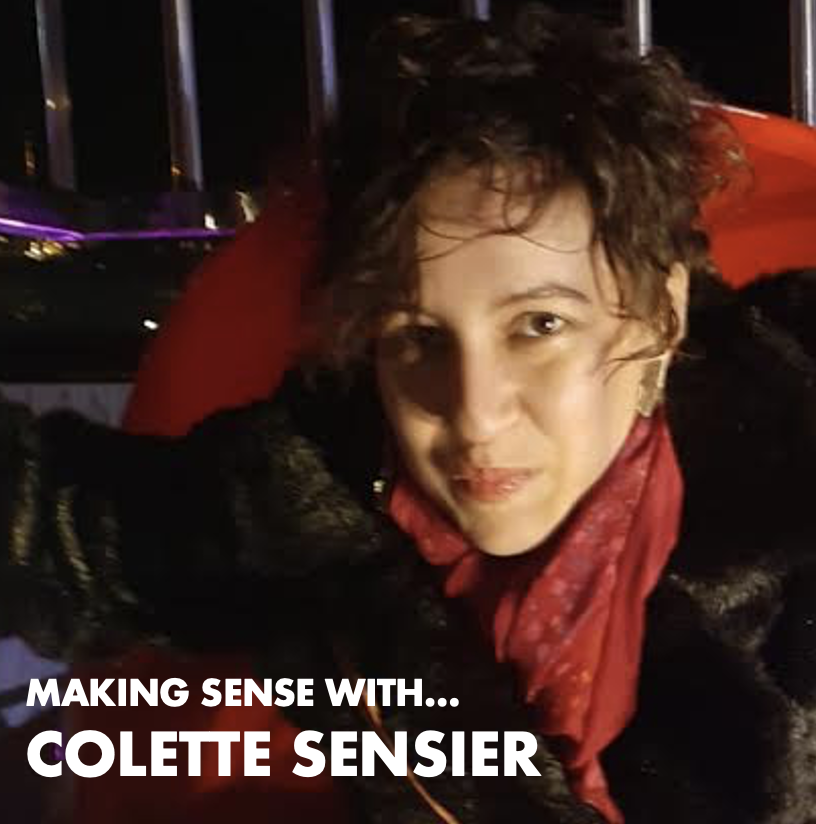 MAKING SENSE WITH… is a series of Q&As dedicated to understanding what makes semioticians tick. I've asked my commercial-semiotics colleagues from around the world to answer a set of leading questions. Here's the 2Q2023 lineup:
MACIEJ BIEDZIŃSKI (Poland) | RACHEL LAWES (England) | WILLIAM LIU (China) | RAMONA LYONS (USA) | ELODIE MIELCZARECK (France) | MARIA PAPANTHYMOU (Greece) | GREG ROWLAND (England) | COLETTE SENSIER (England) | TIM STOCK (USA).
Coming up in 3Q2023:
SERDAR PAKTIN (England) | IVÁN ISLAS (Mexico) | NATASHA DELLISTON (England) | CHRIS BARNHAM (England) | CHIRAG MEDIRATTA (Canada) | DORA JURD DE GIRANCOURT (France) | LOUISE JOLLY (England) | GEMMA JONES (Netherlands) | CARLOS SCOLARI (Spain).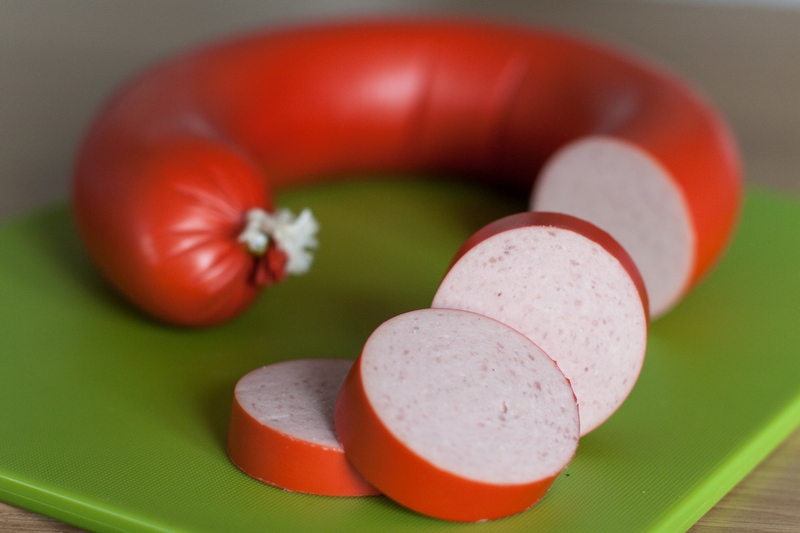 COLOR CODEX is a 25-part series — the contributors to which are commercial semioticians from around the world — that explores the unexpected associations evoked for us by specific colors found in the material world. Here's the 2Q2023 series lineup:
Martha Arango (Sweden) on FALUKORV RED | Maciej Biedziński (Poland) on SKIN-DEEP ORANGE | Whitney Dunlap-Fowler (USA) on RESURRECTION CANARY BLUE | Lucia Laurent-Neva (England) on TEAL BLUE VOYAGER | Sónia Marques (Portugal) on RUNAWAY BURRO | Max Matus (Mexico) on CALIFORNIAN BLUE | Maria Papanthymou (Greece) on AGALMATOLITE WHITE | Serdar Patkin (England) on AMBIENT AMBER | Ximena Tobi (Argentina) on VILLA MISERIA BRICK.
Coming up in 3Q2023:
Rachel Lawes (England) on DEVIL GREEN | Greg Rowland (England) on LAUNDROMAT FUTURA | Josh Glenn (USA) on TOLKIEN GREEN | Sarah Johnson (Canada) on ARMY GREEN | Vijay Parthasarathy (USA) on ALPHONSO YELLOW | Alfredo Troncoso (Mexico) on BORGES GLAUQUE | Clio Meurer (France) on PARIS LUMINOUS GREY | Chirag Mediratta (Canada / India) on AUROVILLE ORANGE | Natasha Delliston (England) on MARRAKESH MINT.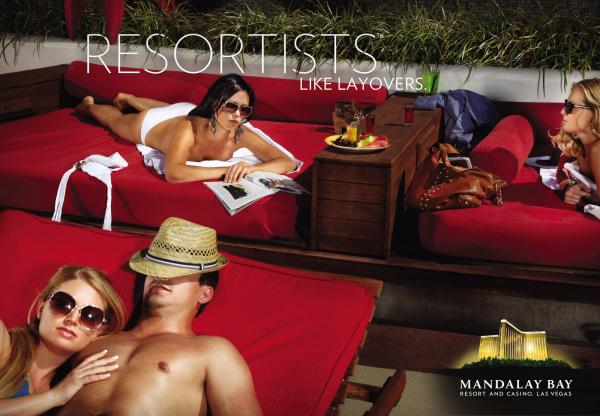 SEMIOVOX continues to offer glimpses into various audits we've done via installments in the long-running series CODE-X. Series installments from 2Q2023 include:
TREAT YOUR SYMPTOMS: BREAK THE SPELL | BACK TO NORMAL: FAMILY TIME | HAVE MORE FUN | PRISON BREAK | DO WHAT YOU LOVE | CHANGE YOUR LIFE: CLIMB HIGHER | IN YOUR HEAD | SUPER HUMAN | RED: MARKET RED | RED RIBBON | RED RULES | RUNWAY RED | RESCUE RED | RAD RED | RUSTIC RED | SINFUL RED | BLACK: HIGH-TECH BLACK | BLACK VOID.
LOST OBJECTS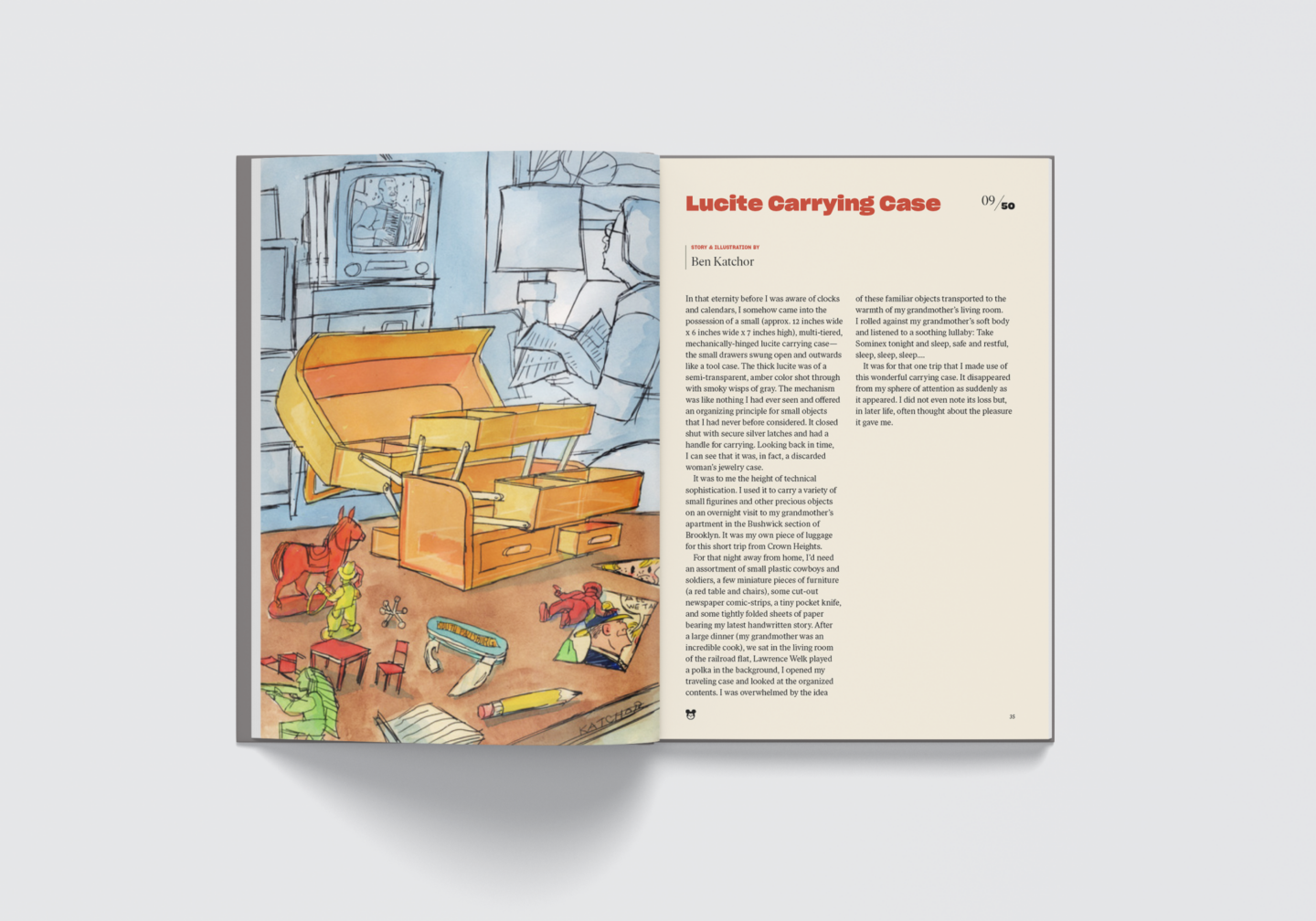 Last year the Los Angeles-based art book publisher Hat & Beard Press soft-launched LOST OBJECTS (ed. Josh Glenn and Rob Walker, intro by Debbie Millman), a gorgeous book that evolved from nonfiction narratives and illustrations first published online under the aegis of Project:Object. LOST OBJECTS was officially released to bookstores earlier this year. Here's a 2Q2023 update…
The Hat & Beard Press / Dublab / Invisible Republic podcast Big Table interviewed Rob Walker and yours truly about LOST OBJECTS. Listen to Rob Walker explain [in more or less these exact words]:
There was sort of a secret magic trick going on here. [Before we first collaborated, Josh and I] both, from our very different directions, had come to the conclusion that the value of objects — whether that value is economic or emotional — often came down to the story of the object. We then played with what can you do with fiction around objects [Significant Objects], and nonfiction — autobiography and personal essays — around objects [Project:Object]. We'd flipped around the dynamic — using objects to — I don't want to say con, but convince — all these great storytellers to tell stories, whether fictional or nonfictional. [For Lost Objects], the question we asked was: What about objects we don't own any more? What is the power of an object that you've lost but can't shake? I was excited by this idea of Josh's because it gave us the opportunity to pull the same trick with a bunch of talented artists and illustrators, too.
Here's a Spotify link to the LOST OBJECTS episode; also available via Apple Podcasts, Google Podcasts, Amazon Music, and from Big Table.
More LOST OBJECTS updates: 2022 | 1Q2023 | 2Q2023.
ELSEWHERE…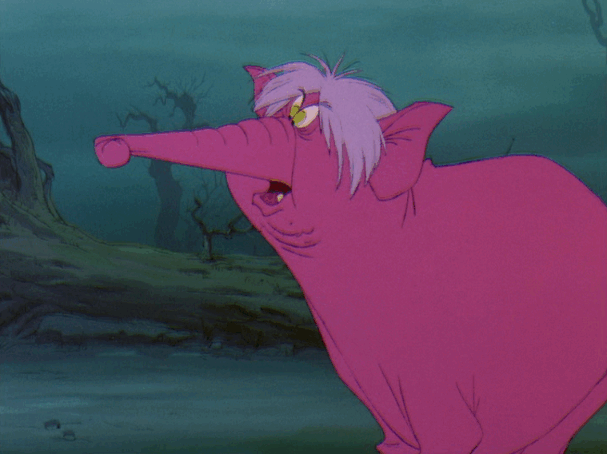 During 2Q2023, at SEMIOVOX's sister website HILOBROW, I contributed several installments to MOUSE, a serialized diachronic analysis of what (and how) the mouse meant to 20th-century US pop culture. Here's the 2Q2023 lineup:
MOUSE (INTRO) | PRE-MICKEY MICE (1904–1913) | PRE-MICKEY MICE (1914–1923) | PRE-& POST-MICKEY MICE (1924–1933) | POST-MICKEY MICE (1934–1943) | POST-MICKEY MICE (1944–1953) | POST-MICKEY MICE (1954–1963)
This highly notational, entirely provisional series expands upon the 2020 series TAKING THE MICKEY, which in turn grew out of my involvement as a talking head in Jeff Malmberg's Mickey Mouse documentary The Story of a Mouse, which aired on Disney+ in 2022.
Here's an overview of what HILOBROW has published recently: HILOBROW 2022 | HILOBROW 1Q2023 | HILOBROW 2Q2023.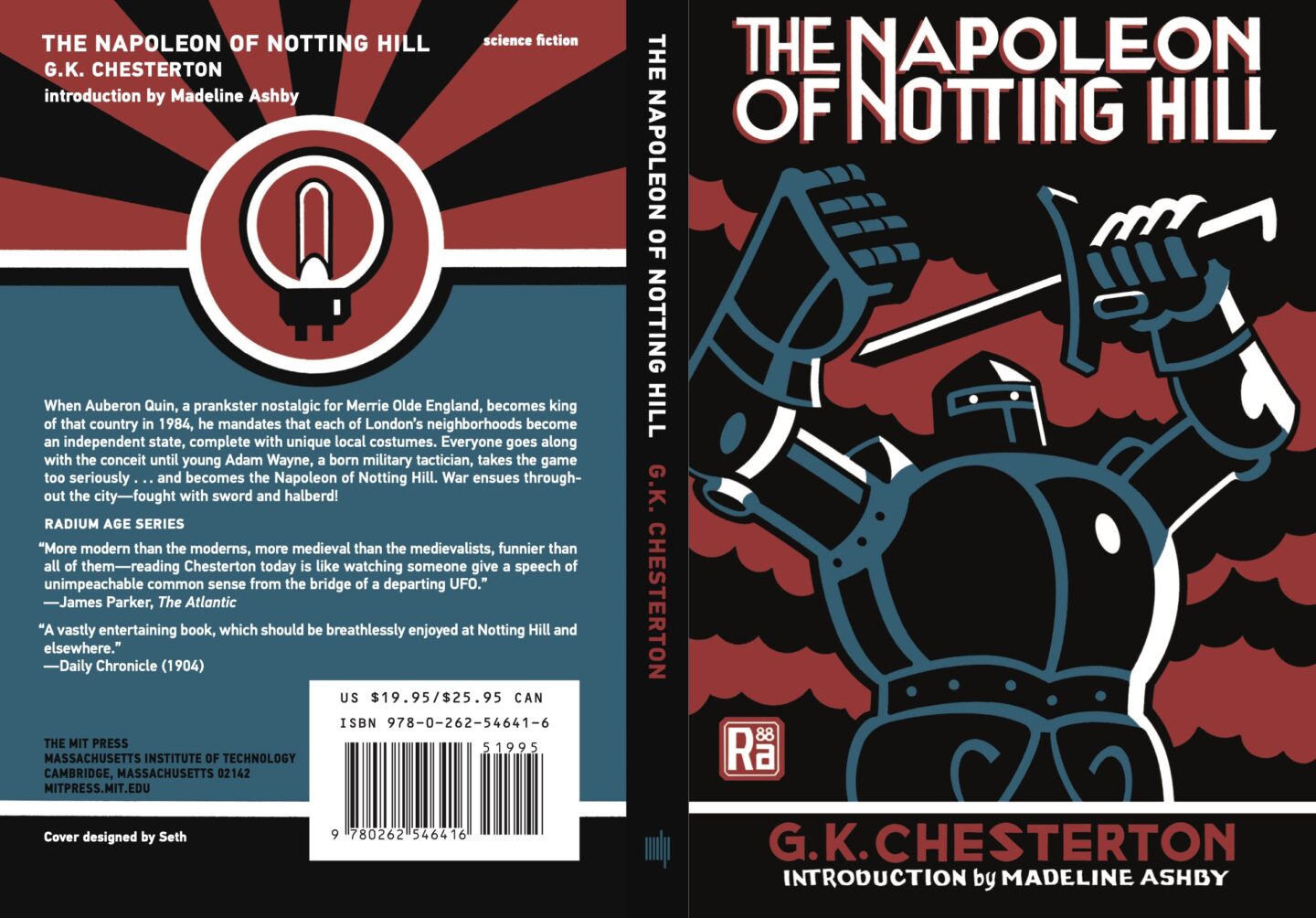 I'm the founding editor of the MIT Press's RADIUM AGE proto-sf reissue series.
During 2Q2023…
I worked with the MIT Press team to send the following titles to press: G.K. Chesterton's THE NAPOLEON OF NOTTING HILL (Aug. 1, introduced by Madeline Ashby), MORE VOICES FROM THE RADIUM AGE (Aug. 1, a story collection edited and introduced by yours truly), and William Hope Hodgson's THE NIGHT LAND (Sept. 12, introduced by Erik Davis). The covers were illustrated and designed by Seth.
I also worked with the MIT Press team on proofing the series' Spring 2024 titles: THE INHUMANS AND OTHER STORIES: A SELECTION OF BENGALI SCIENCE FICTION (March 12, edited and translated by Bodhisattva Chattopadhyay) and Charlotte Haldane's MAN'S WORLD (March 12, introduced by Philippa Levine). And I worked with Ted Chiang, S.L. Huang, Lisa Yaszek, and Paul March-Russell on their introductory essays to various forthcoming titles. Plus: more!
More RADIUM AGE updates: 2022 | 1Q2023 | 2Q2023.
---
Also see: SEMIOVOX 2022 | SEMIOVOX 1Q2023.