Thermos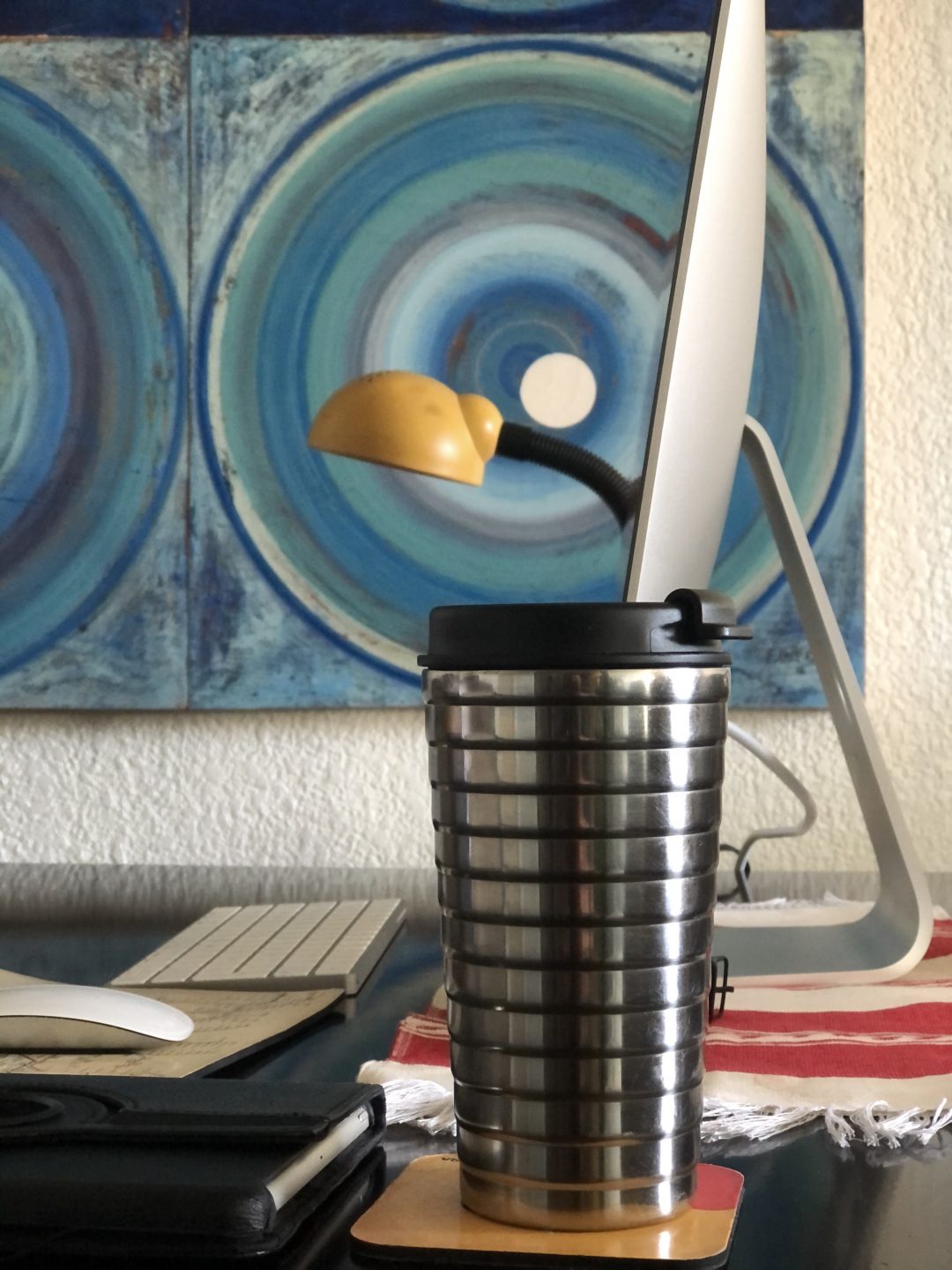 I use my thermos nearly every day — in the morning, to carry my coffee to the park where I go running; later in the day, as I commute to class or various meetings; and I use it at home in my flat, as well.
As some of us have discovered, it's the little things in life that are the most valuable. Life at times seems adverse or even hostile, which is where an appreciation for seemingly banal, everyday objects really helps. Sometimes you see something, as though for the first time, even though it's always been there. Ever since I began seeing things this way, it's become very important that the things I carry with me throughout the day display an aesthetic beauty that makes them valuable to me in a way that has nothing to do with price. Many objects are intended to be beautiful, but often their beauty is a kind of varnish or halo that doesn't last; the objects to which I'm attracted are designed in such a way that they radiate a kind of transformative force.
My thermos, then, is like a magic wand. It transforms any environment. By which I mean to say that it both conforms to each space it enters while also adding beauty; it "harmonizes" whatever milieu it's in.
I lost my original thermos, some years ago. I searched everywhere for it, but I never recovered it. I was forced to learn a lesson, then: Don't get too attached to material objects. At the same time, it was at this point that I began to really contemplate which objects in my life were the most valuable to me, and why. Alas, the company had stopped selling the particular model of my thermos, so it seemed as though I'd never possess it again However, a year later, they reissued it — I couldn't resist purchasing a replacement.
Although it's a replica of the original, my replacement thermos fulfills the same function. Harmony has been restored.
---
Semioticians' stories: Josh Glenn on MONKEY WHIMSEY | Malcolm Evans on QUEEN MARY FOB |Lucia Laurent-Neva (England) on TEAL BLUE VOYAGER | Rachel Lawes (England) on DEVIL GREEN | Charles Leech (Canada) on STORMTROOPER WHITE | Ramona Lyons on RABBIT BOX | Matthew De Abaitua on HATCHET | Chris Arning on INKSTONE BROOM | Hamsini Shivakumar on SOUL MOTHER SAREES | Lucia Laurent-Neva on SPONGEBOB BUS | Samuel Grange on SALT & PEPPER HOLDER | Ximena Tobi on VASALISA | Luca Marchetti on TEAPOT | Charles Leech on ORNAMENT | Brian McIntyre on BONE & FLINT NECKLACE | Gabriela Pedranti on MAFALDA DOLL | Sarah Johnson on JOAN OF ARC FIGURINE | Vijay Parthasarathy on BINGO | Aiyana Gunjan on WEDDING DUCKS | Serdar Paktin on NEY | Paulina Goch-Kenawy on VASE | Daria Arkhipova on POKER CHIP | Iván Islas on THERMOS | Sónia Marques on CABBAGE TUREEN | Thierry Mortier on BICYCLE BELL | Louise Jolly on CHALICES | Wei Fen Lee on CURRY PUFF POT | Mariane Cara on MINI WINDSOCK | Malex Salamanques Amiel on MARIA LIONZA | Seema Khanwalkar on THANJAVUR DOLL | Maria Papanthymou on KITCHEN WHISK | Martha Arango on ST. ANTHONY OF PADUA | Max Matus on WOODEN ROBOT | Rasika Batra on PRAYER BEADS | Anastasia Kārkliņa on CHESTNUTS | Maciej Biedziński on HAUNTED SPOON | Shirsha Ganguly on TINTIN FIGURINE | Clio Meurer on GLOW-IN-THE-DARK ROSARY | Enya Autumn Trenholm-Jensen on PINKY RING.
Also see these series: COVID CODES | SEMIO OBJECTS | MAKING SENSE WITH… | COLOR CODEX