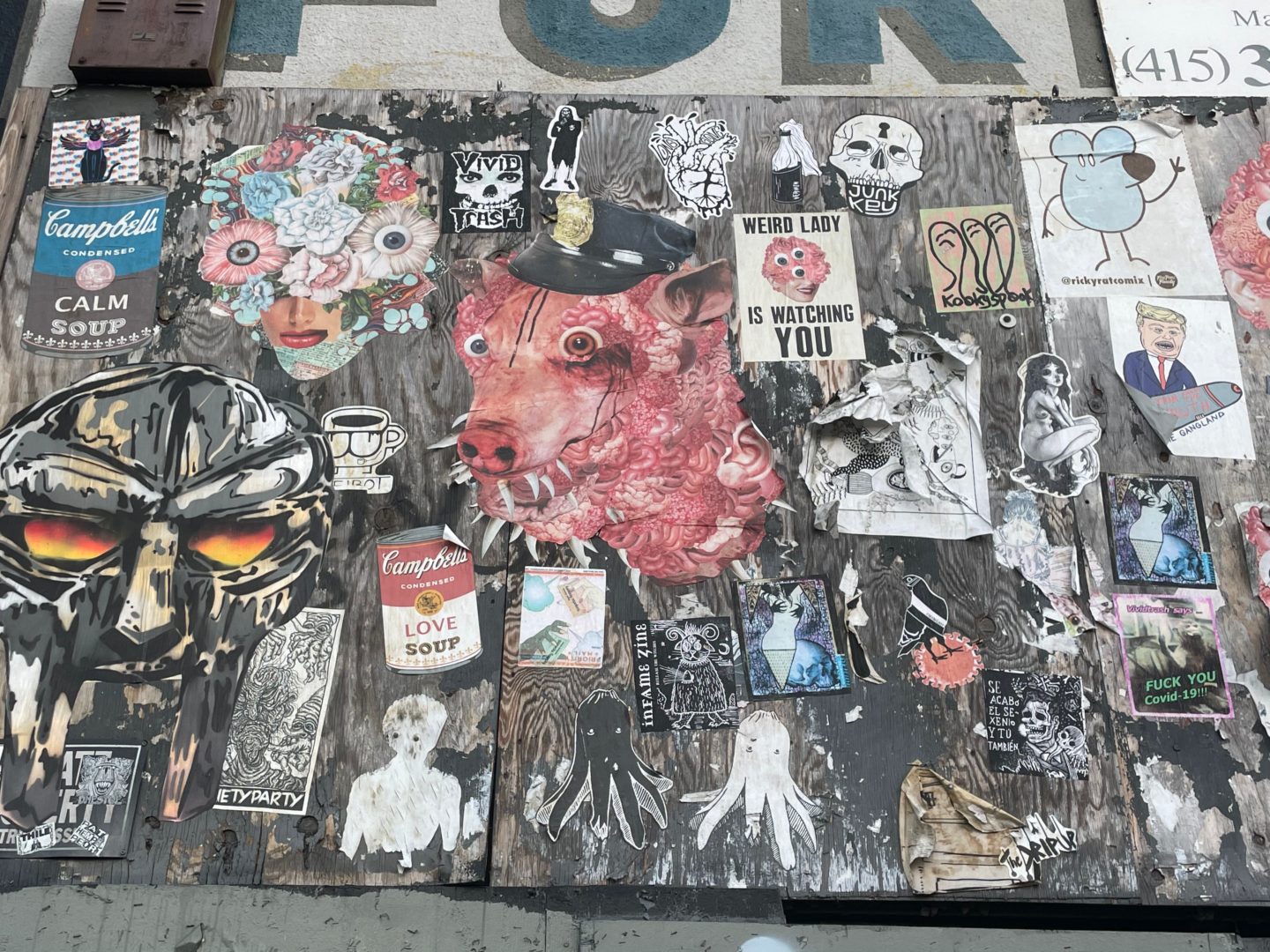 Introduction to a photo series exploring the meanings of Covid-19 inspired street art in San Francisco.
---
Before Covid-19 disrupted everything, a key narrative of San Francisco was the death of art in the city. By 2015, artists had been driven out by gentrification and exorbitant housing costs, the city sterilized by new denizens of the technocracy.
While there was still a light hum of "unofficial" art on the street, it was muted compared to what I'd seen in the past. For me, that meant no more surprises on the streets, no more stumbling upon art that had blossomed overnight, no rebel treasures illuminated in the morning sun. I remember thinking, "Well, there's still Clarion Alley and Eclair Bandersnatch."
But, when Covid-19 hit and businesses were boarded up and streets were emptied of business traffic, street art in the city exploded. The boarded-up storefronts became a canvas to convey the hearts of the people remaining in the city — people who likely never really left.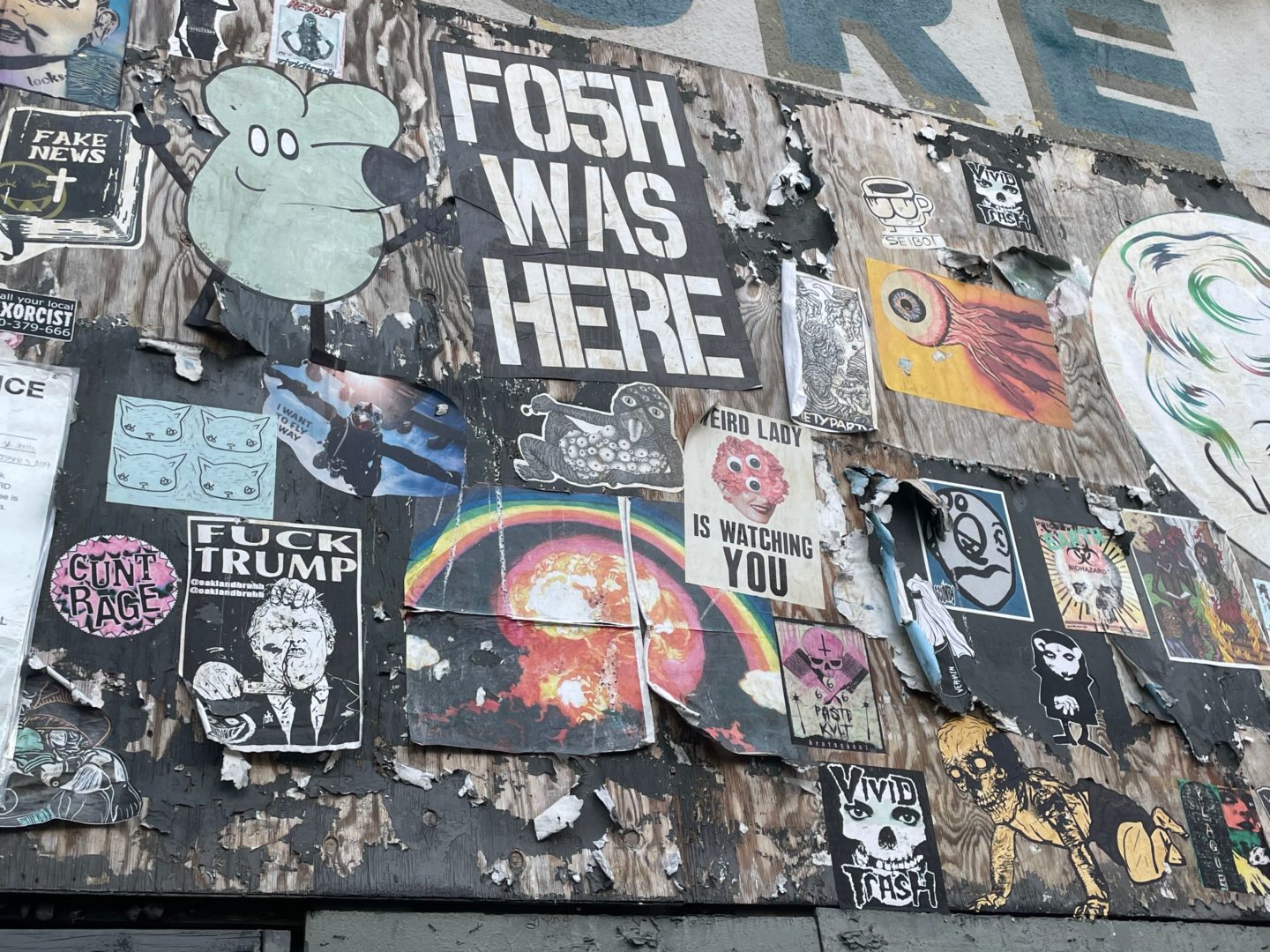 My midday quarantine stroll revealed treasures from around the Mission, Castro, Haight and Hayes Valley, areas of the city I walk regularly. Some of these pieces were funded through the #PaintTheVoidProject, or Project 49, sanctioned through local businesses to spruce up boarded-up storefronts closed after the shut-down orders. Many are quite beautiful, and I'm sharing these in appreciation of the artists who've given their time and creativity this way.
But my heart belongs to the scrappy, renegade wheat-paste and stencil wonders I've been seeing around town — work put out by outfits like The Drip Up and Calamity Fair, San Francisco classics that I never fully registered before. This anti-establishment, feral, unofficial street art discourse is by its nature strange and contradictory, confusing and transcendent. They're out there, crowding each other in a cacophony of individualistic voices, some equally compelling and repellent. Who are these wonderful weirdos? To me, they represent the secret San Francisco that I saw fading just a few years ago.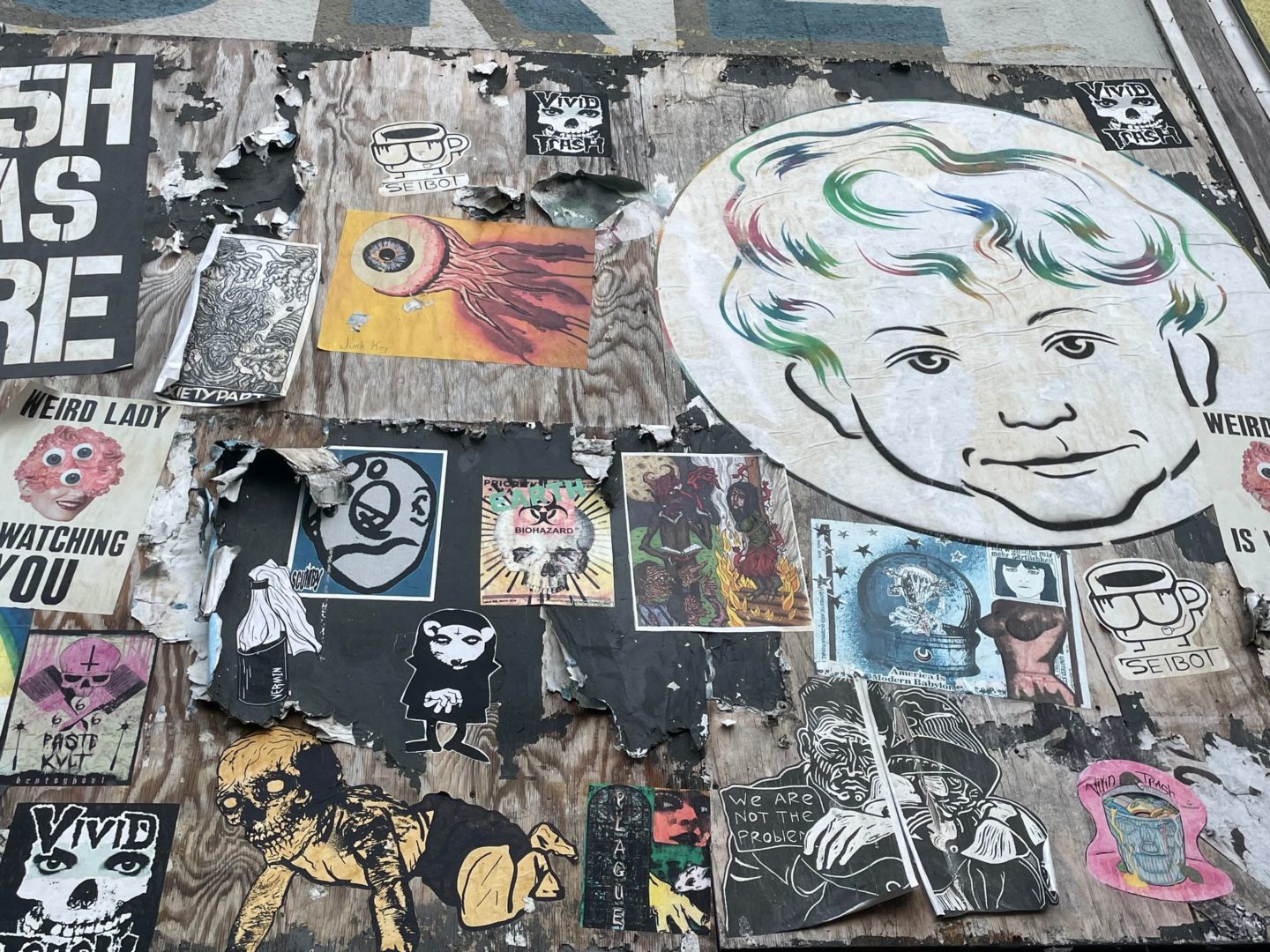 So, throughout 2020 and into this year, I walked and took pictures, usually quickly in passing, not necessarily worrying about everything in the frame. I'm not sure why. Street art is intentionally ephemeral. But I wanted to capture the feeling these images give me. This material is immediate, its raw vitality shakes us into realizing the unique circumstance we're living today. And, seeing messages of love on (of all things) the Twitter building, got me through some tough times in 2020.
Lately, I've also realized that the visual language of these images generates resonant patterns of meaning, or cultural codes. These images acknowledge and amplify implicit connections between our experience of Covid-19, quarantine, recent political and social turmoil, and other hopes, fantasies and nightmares that drive our experience of the world today.
When we read these images, we're reading culture in the raw, and it's worth examining. And even more so, they make me optimistic about the future of San Francisco and the visual culture and vitality still beating within its breast. For those artists who've been using San Francisco as an infinite canvas, I thank you.
All photos byLucia Laurent-Neva (England) on TEAL BLUE VOYAGER | Rachel Lawes (England) on DEVIL GREEN | Charles Leech (Canada) on STORMTROOPER WHITE | Ramona Lyons.