Everything's a Virus/Infected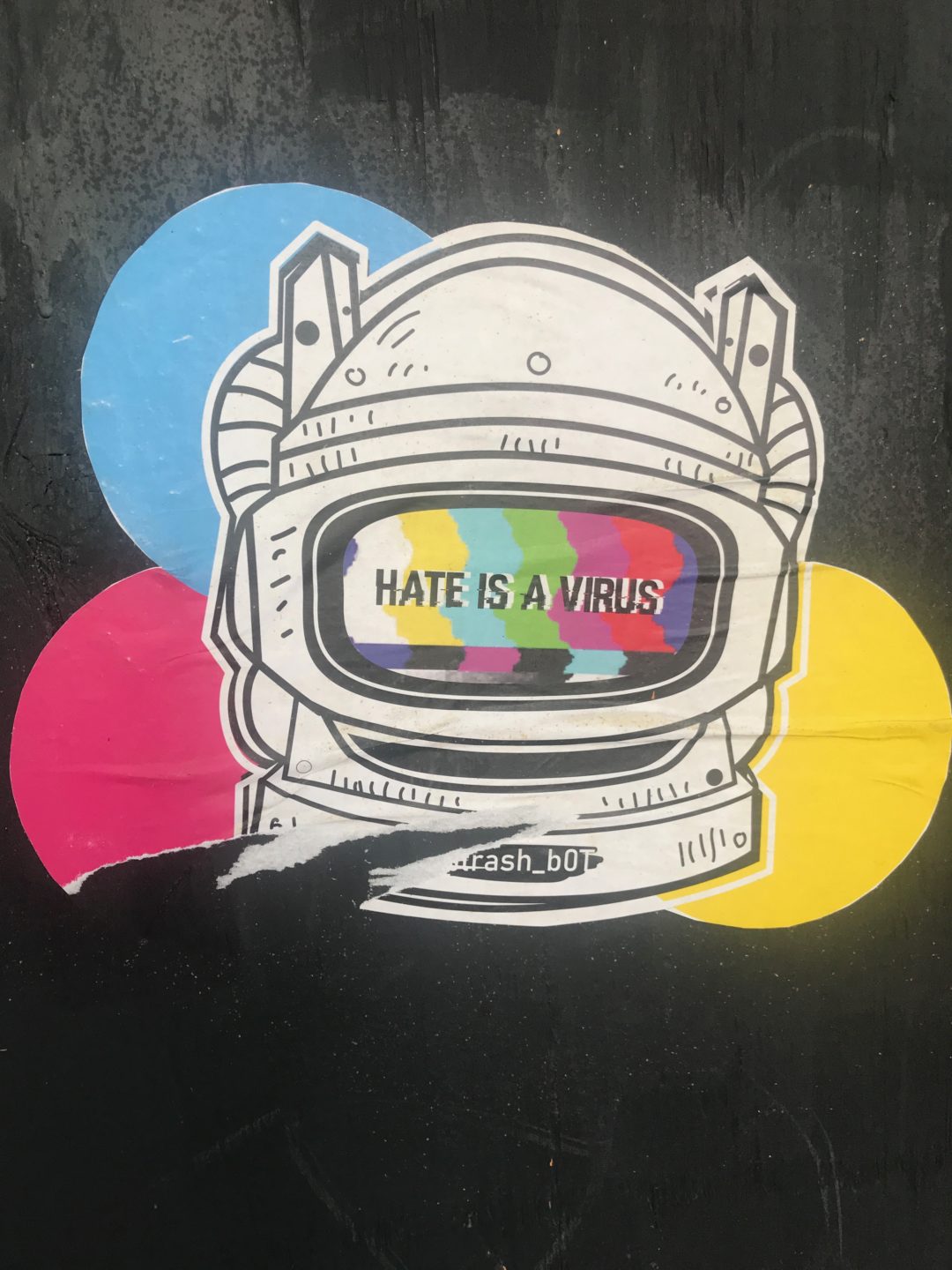 Sixth installment in a photo series exploring the meanings of Covid-19 inspired street art in San Francisco.
---
Commentary that combines the new reality of Covid-19 with the Black Lives Matter and police demilitarization movements, the American political landscape (see the images entitled "Hate is a virus" and "This house is under quarantine"), and a robust critique of corporate America. A conflation of crises that argues that there's a lot out there that can make you sick right now.
All photos byLucia Laurent-Neva (England) on TEAL BLUE VOYAGER | Rachel Lawes (England) on DEVIL GREEN | Charles Leech (Canada) on STORMTROOPER WHITE | Ramona Lyons. Artists credited where known.