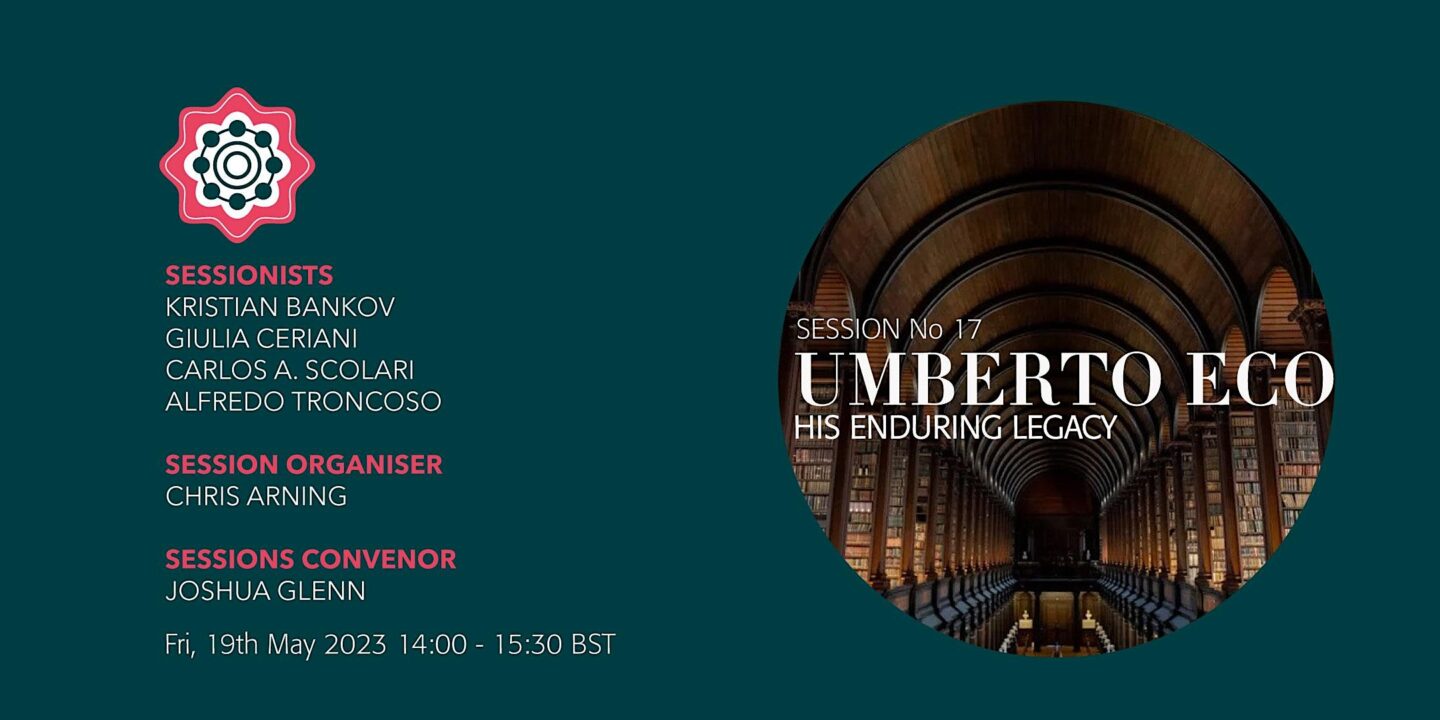 I'm coordinator of Semiofest's series of informal online "sessions." These events are intended not only to share best practices among, but to nurture collegiality and friendship within the global semio community.
Coming up on May 19 (at 2 pm UK time)…
UMBERTO ECO — HIS ENDURING LEGACY
In this session, we focus on the great Italian semiotician Umberto Eco — he of Name of the Rose, Foucault's Pendulum and The Prague Cemetery fame. And those are just his novels! Eco was also the prolific author of many seminal semiotic texts such A Theory of Semiotics, Lector in Fabula, The Limits of Interpretation, The Open Text and Kant & the Platypus. His ideas about "the model reader" and "the encyclopedia" have become key ideas in the semiotic discipline.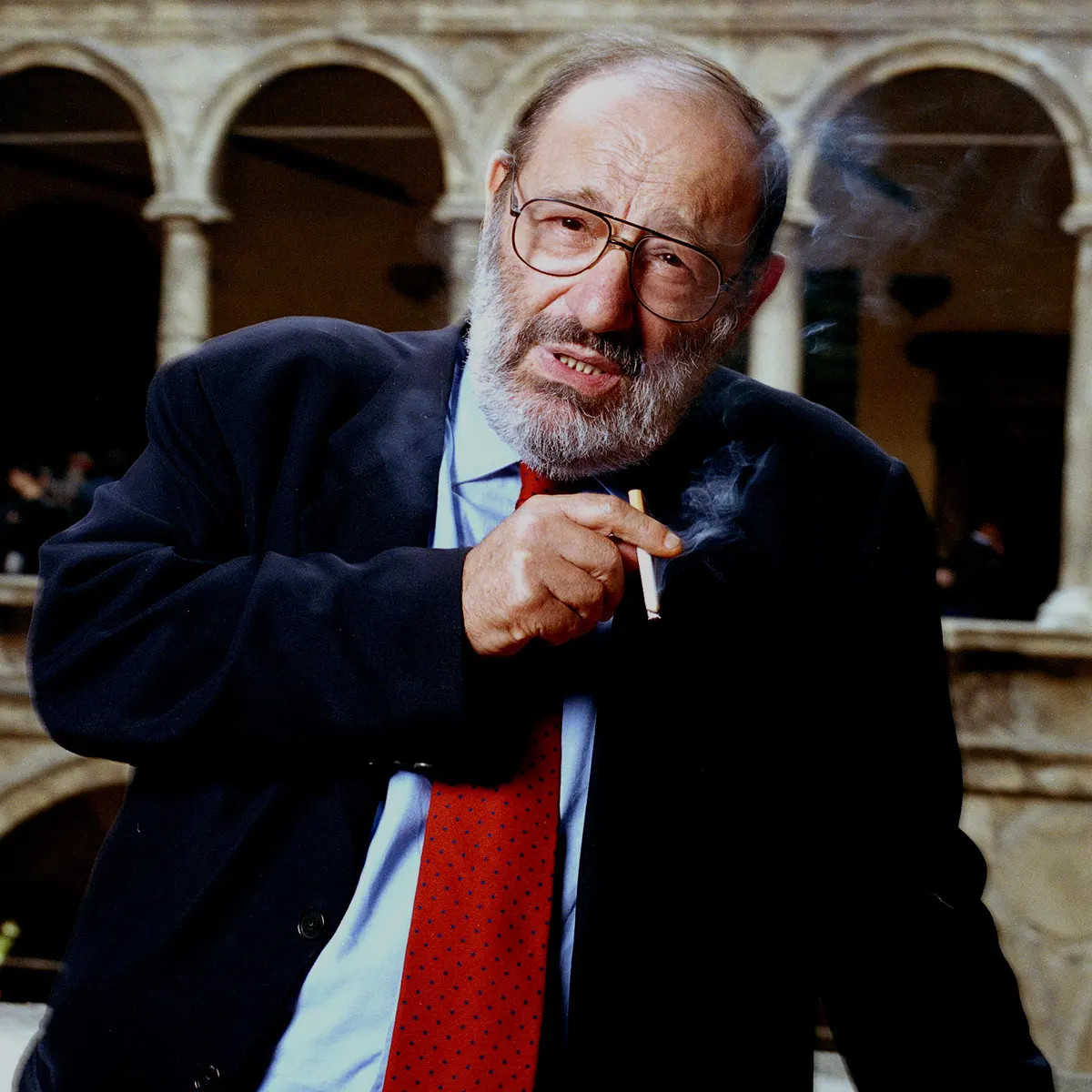 Our panelists will cover how they first came across Eco, how he inspired them, the key ideas and tools that they use of his, and his legacy: what he can continue to tell us about today's semiotic realities.
Our sessionists are:
KRISTIAN BANKOV is a Professor of Semiotics at New Bulgarian University, visiting Professor at Sichuan University, and editor-in-chief of the journal Digital Age in Semiotics and Communication. He has served as Director of the Southeast European Center for Semiotic Studies since 2007. His major interests are in applied semiotics, new media and digital culture. In the 1990s he got his start studying semiotics under Umberto Eco and Ugo Volli.
GIULIA CERIANI is Associate Professor of Semiotics, Advertising Strategies and Business Communication at Bergamo University. She is also the founder of babaconsulting — a full-service market-research boutique institute that specializes in semiotics matched to trends and anticipation scenarios. Based in Milan, the institute's work is global in scope. Giulia's 2020 book, Il senso del ritmo, will be published in English later this year..
CARLOS A. SCOLARI is Full Professor in the Department of Communication at Universitat Pompeu Fabra — Barcelona. His research focuses on media ecology and evolution, semiotics, interfaces, and transmedia narratives. He was PI of the H2020 Transmedia Literacy project, which studies how teens learn skills outside of school; and since 2020 he has coordinated PLATCOM, which analyzes the informal teaching-learning process of workers at Uber, Airbnb, and other new platforms.
ALFREDO TRONCOSO is director of the semiotics division at de la Riva, one of the top quant & qual research companies working from Mexico. Alfredo has taught Greek philosophy, rhetoric and semiotics at universities including UNAM, Tec de Monterrey, and Universidad de Querétaro. His 2018 publication, La X de México, was co-authored with Gabriela de la Riva.
UMBERTO ECO session host: CHRIS ARNING
---
Also see these international series here at SEMIOVOX: COVID CODES | SEMIO OBJECTS | MAKING SENSE WITH… | COLOR CODEX