Dashboard Totems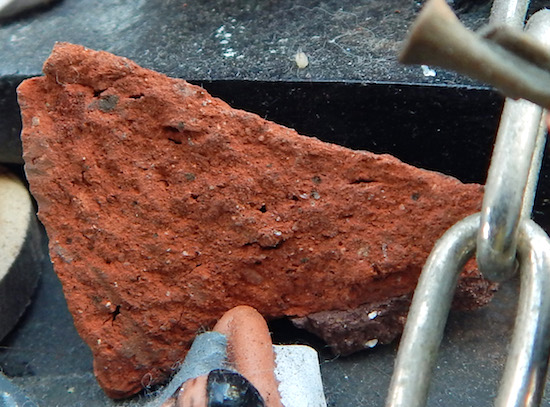 Whether I'm home in San Pedro or out working other towns on tour, the boat — my Ford Econoline E350 van — is the center of my universe. On its dashboard always are two totems.
#1: A piece of brick given to me when I was in Philadelphia on tour in 2014. The John Coltrane House is up on 33rd Street across from Fairmount Park. Coltrane bought the place in 1952 thanks to a GI Bill loan he got from being a sailor in the Navy. In 1957, the year I was born, he kicked heroin at this pad — a spiritual experience that provided inspiration for his A Love Supreme work. Coltrane's cousin Mary, the same one his tune "Cousin Mary" is named after, continued to live in the house and have gigs in the backyard until 2004. In 2014 I was showing my bandmates around when a workman who was doing renovations handed me a little piece of brick from the porch. I didn't ask for it but it was like he knew how important this pad and that man were to me. I accepted the brick piece gratefully and now it travels with me always.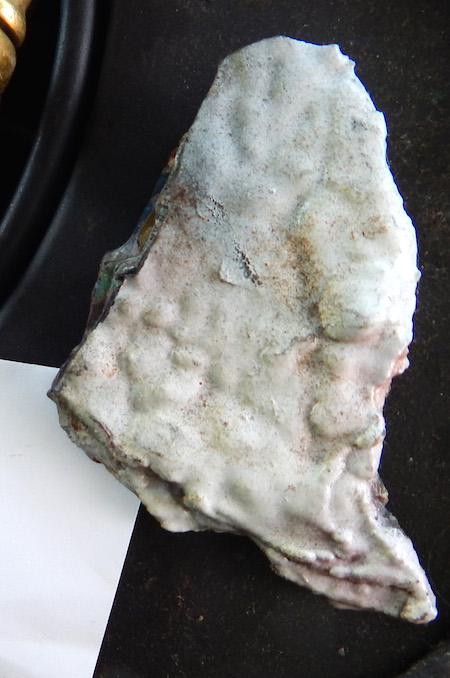 #2: A chunk of several layers of paint off one of the ten Cadillacs that make up the Texas public art installation called Cadillac Ranch just west of Amarillo. My Missingmen and I visited the site while touring my third opera in 2011. I was fearful tearing off a chunk of paint might be like fucking with someone's art but Missingmen guitarist Tom Watson encouraged me. See, there's all kinds of cans of spray paint lying around the site and visitors to the Cadillac Ranch add their own decorations — I'm not sure if it's officially encouraged, but 'pert-near every time I've visited the fumes have been strong. I've never done it myself but I know that the paint isn't "original." Anyway, the paint chunk is attached to my dashboard now with velcro.
These totems keep me centered and help focus my thoughts when I got driving duty. I have only three goals: 1) I gotta get my men home safe; 2) We gotta play these gigs the best we can for the cats who work all week to come to them; and 3) everything else.
Gotta keep the keel in the water and pray hard for fair winds and following seas.