Gate Keeper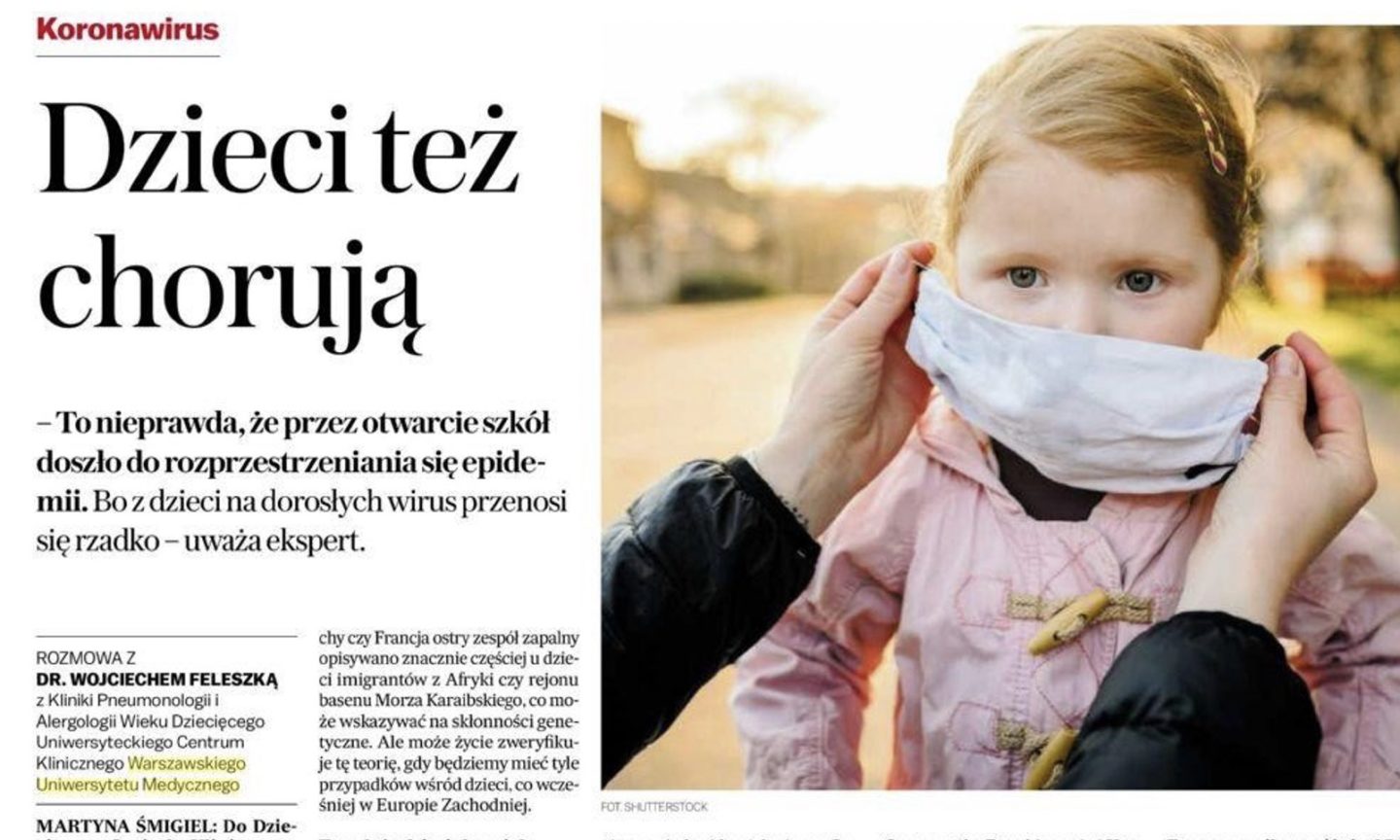 This is the 15th in a series of 16 posts offering an analysis of "Covid Codes" from a global perspective. SEMIOVOX has invited consulting semioticians from around the world to augment the Coronavirus-related meaning map whose lineaments we revealed here in a Spring 2020 series. We are grateful to our talented and generous colleagues, who are individually acknowledged in each series post that features their contributions.
The theme we'll explore in this installment is: GATE KEEPER. By which we mean: Watching over you and your family, defending against illness.
Like the previous installment in this series, RHYTHM & FLOW, this theme is governed by the paradigm that we've called Nurturer, one which reflects our desire to protect daily rituals from interruption (explored in the previous post), and to feel safe and sound and cared-for (explored in this post). Brands, government agencies, and others playing in this thematic complex tend to speak to — and in the mode of — caregivers whose overriding concern is the health and wellbeing of their vulnerable charges. The Nurturer is an enabling figure — one seeking to maintain the status quo, rather than questioning or challenging the way we currently live.
Our study suggests that the GATE KEEPER thematic space is brought to life by at least eight "source codes" (signs): Guardian Angel, Daily Danger, Playing Defense, Snuggled & Safe, Constant Vigilance, Interrupted Life, Social Distance, and Contact Free.
Guardian Angel
The GUARDIAN ANGEL source code's norm (idea, value, higher-order benefit) can be described as follows: The very moment that you need us — at the first sign of cough/cold/flu — we'll be there for you.
Visual cues of the GUARDIAN ANGEL source code include:
Brand avatar (e.g., Airborne Man, Tukol's honeybee, Cepacol's blue genie) flying miraculously to your aid, hovering nearby — like an angel, these brand avatars are often possessed of the ability to resist gravity.
Implication that you should always carry the product with you, even when you're not feeling symptomatic.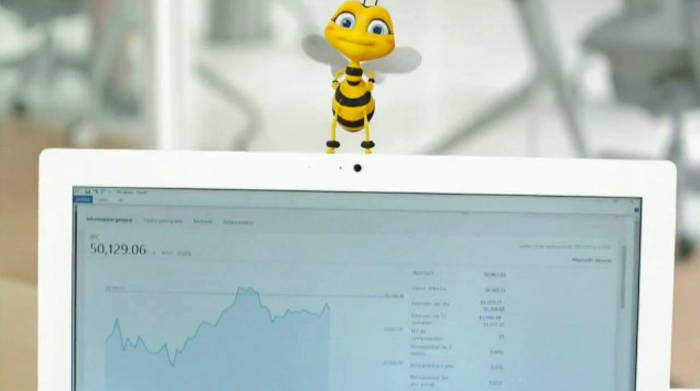 Verbal cues of the GUARDIAN ANGEL source code include:
You can rely on us to show up for you: e.g., "Thankfully there's Airborne Man. Only he can bring you our most powerful immune boost yet." "Let Tukol help you." "We'll be there for you (and your hive too)."
Arriving in the nick of time: e.g., "Uh-oh! A painful sore throat? Not now!"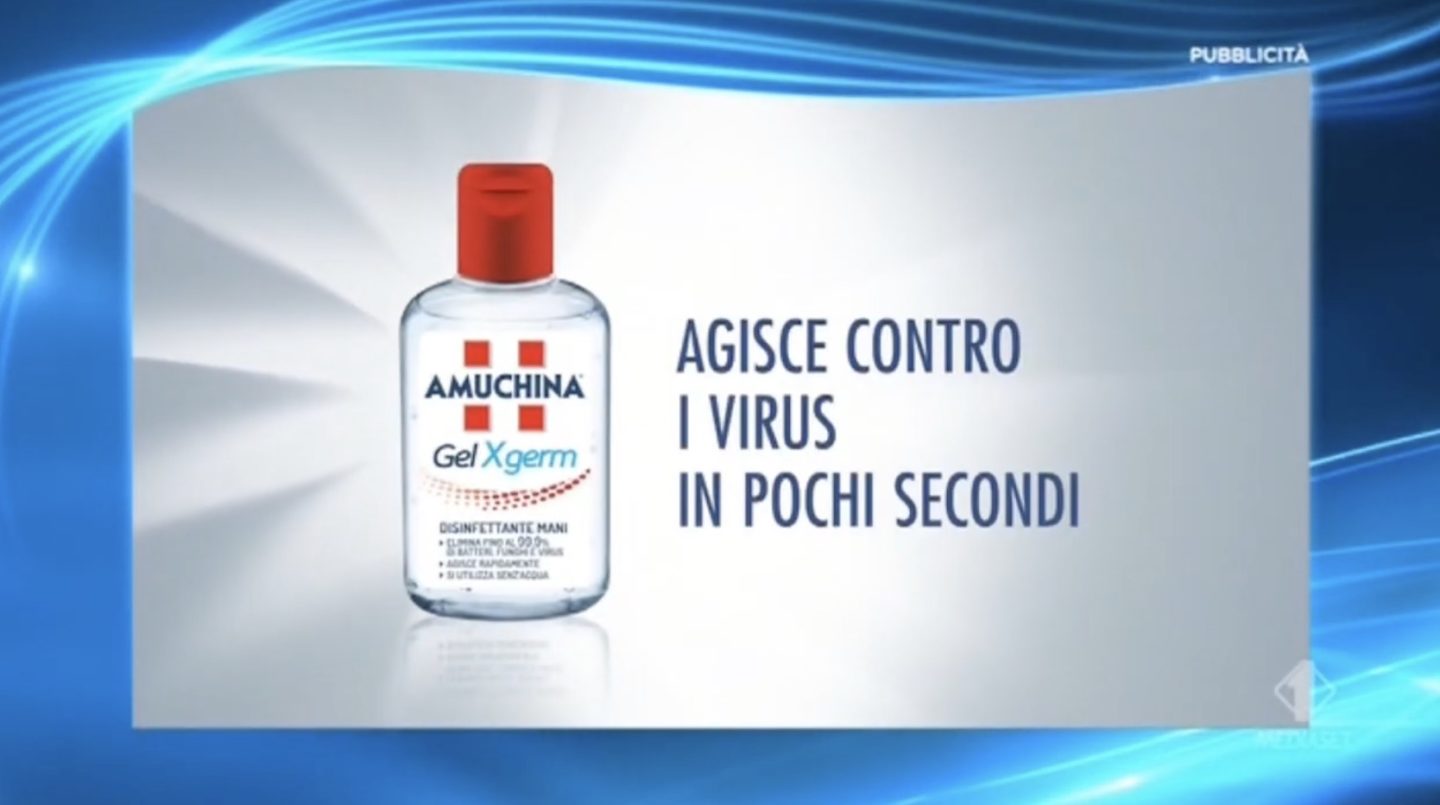 "Pocket" products intended to be carried everywhere you go often leverage this sort of guardian-angel coding. Luca Marchetti (France/Italy) points out that during the Covid moment, "the very popular and historical sanitizing brand Amuchina switched to Corona connotations. Known for years as an efficacious pocket antibacterial, Amuchina Gel is now repositioned as a pocket antiviral. Without mentioning Covid-19 explicitly the TV ad mentions an increasing need for protection from 'outdoor harms' and finishes by a claim directly addressing viruses.'" Note the otherworldly glow and heavenly skies in the background, supporting the miraculous claims.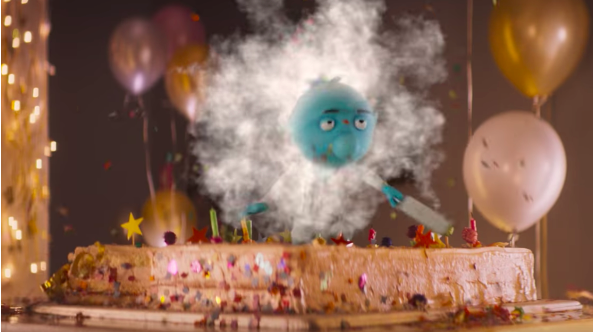 Daily Danger
The DAILY DANGER source code's norm (idea, value, higher-order benefit) can be described as follows: Remain on high alert! Be paranoid! Illness is lurking all around us, waiting to pounce!
Health & Wellness brands in the Covid era would do well to study the marketing efforts of OTC allergy medications like NasalCrom, Claritin, and others — who have spent years making flowers, trees, and kittens seem like ominous sources of danger. As the term "gate keeper" suggests, the Nurturer paradigm is a paranoid and defensive one, zealously patrolling the boundaries of the home, and of the body, alert for signs of invading menace.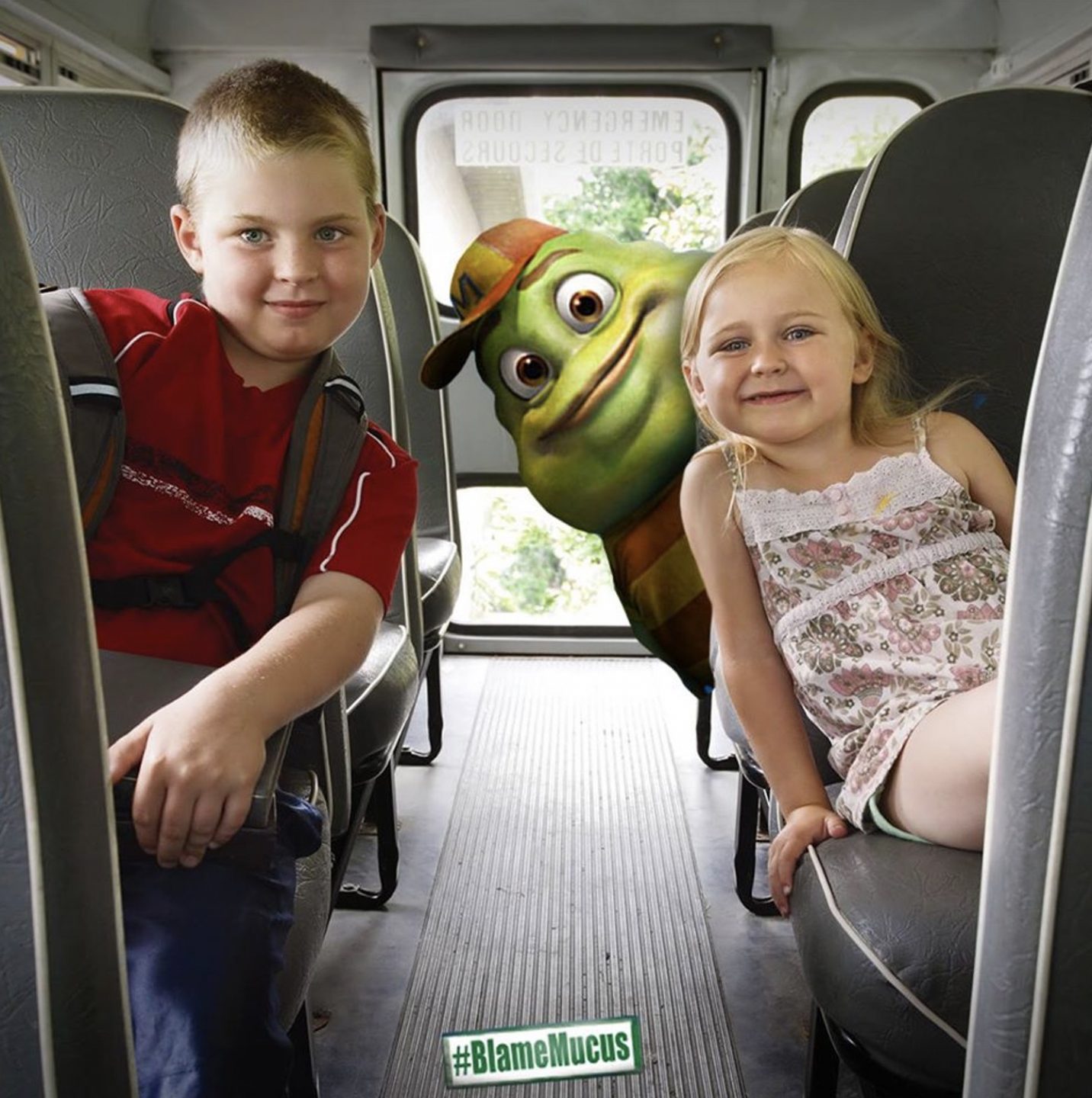 Visual cues of the DAILY DANGER source code include:
Illness personified, shown lurking (we'll see personified illness elsewhere, too)
Depictions of children and adults touching things — drinking fountains, drawer handles, door handles, shared toys — that can harbor viruses
Dramatization of the moment that a virus enters the body
Verbal cues of the DAILY DANGER source code include:
PSA-style warnings: e.g. "Rhinoviruses enter your body through your mouth, nose, and even your eyes!"
PSA-style directives: "Wash your hands, wash your hands, wash your hands", "Stay safe"
Ominous, vague warning tonality: "Kids can get more from a fountain than water." "You told her what some kids do in there… she did it anyway."
Sónia Marques (Portugal) sends an example of a particularly grim PSA issued by the Lisbon City Council. "The virus does not rest," it warns — in the tone of a WWII-era propaganda poster alerting the public to the insidious menace of the enemy. "One simple distraction and everything can be lost."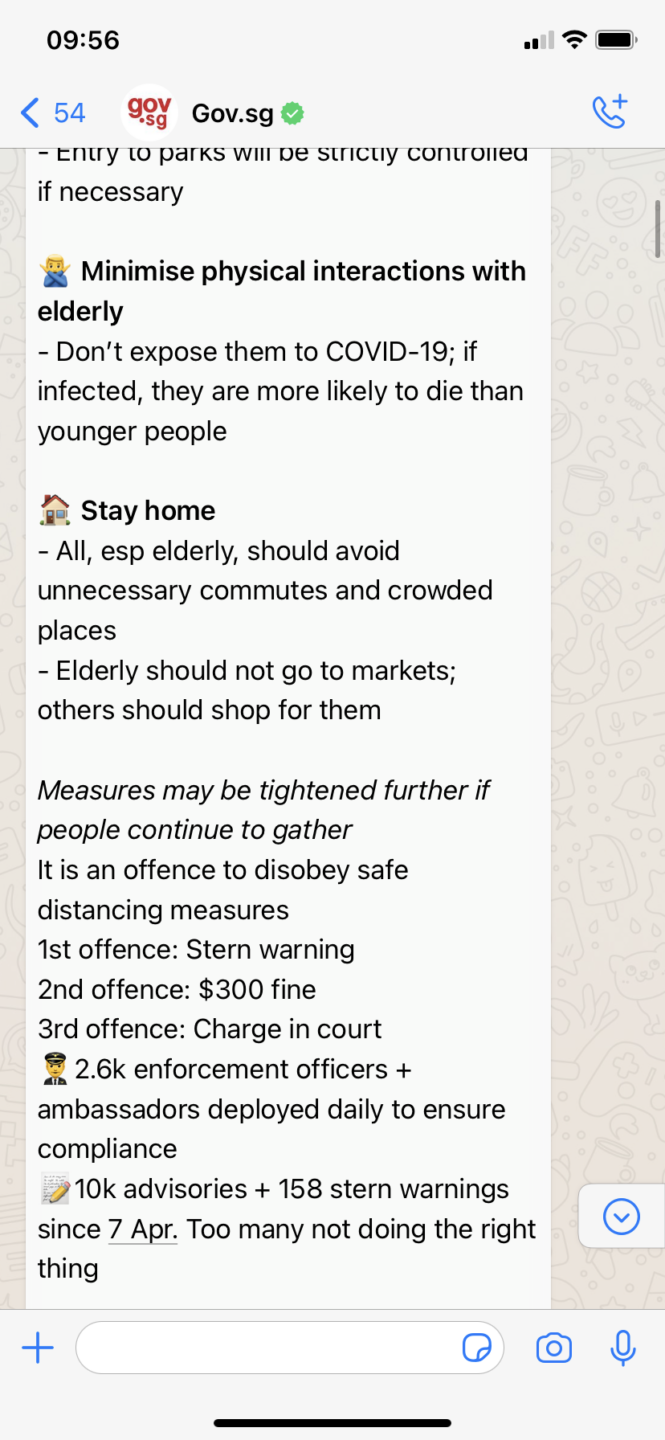 Wei Fen Lee (Singapore) shares another government PSA — from Singapore. "When the pandemic broke out, these messages were sent out through our Gov.SG whatsapp channels, combining a very consistent, calm, and strong authoritative messaging (note all the penalties!!) with emojis." Wei Fen notes that the government's use of emojis, which didn't exactly jibe with the ominous warnings, was discontinued after a few months.
Seema Khanwalker (India) shares a warning from the Jaipur police, who warned inhabitants of that city to stay indoors or risk being forced to listen to "Masakali 2.0" — a much-hated new version of the 2009 Indian film Delhi-6 's song "Masakali" — at the police station.
The price of parenthood is eternal vigilance.
Playing Defense
The PLAYING DEFENSE source code's norm (idea, value, higher-order benefit) can be described as follows: Support your immune system, prevent viruses from taking hold, and otherwise play defense.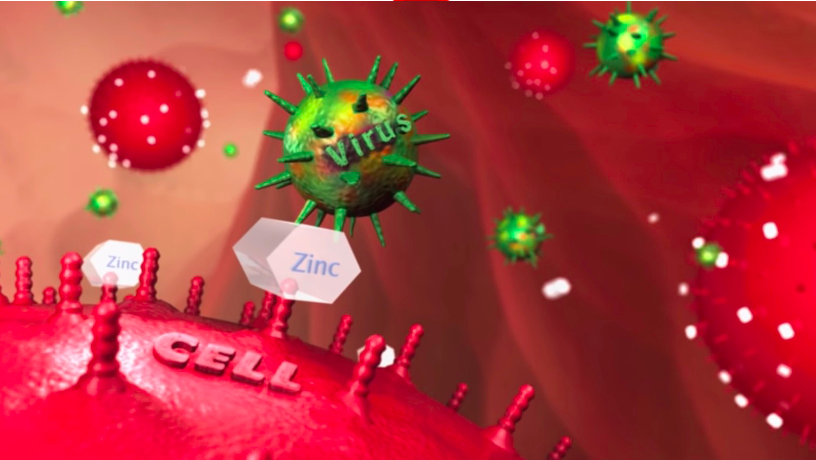 Visual cues of the PLAYING DEFENSE source code include:
Depictions of medication molecules blocking viruses
Images of people wearing hazardous-environment gear
Graphic design cues that suggest immediate physical danger — e.g., imitating the look of signage from a construction site, or a power plant
Verbal cues of the PLAYING DEFENSE source code include:
Functional, not particularly emotional claims: "Immune System Support", "Enhanced Immune Support", "Supports Immunity," "Helps support your immune system," "Promotes Immune Health," "Provides strong immune support to help the entire family stay healthy"
Vague evidence: "Scientific studies suggest that the release of zinc ions, as found in the Cold-EEZE formula, inhibits the ability of the cold virus to replicate."
Ximena Tobi (Argentina) sends a couple of photos of the innovative work of the street-advertising agency La Vía Pública, which during the Covid era has launched a campaign called "La vida pública." She points out that the agency's name means "street advertising," while the campaign's name mens "public life" or "life outdoors." "The campaign consists of big street ads with masks that can be taken by people," Ximena tells us. "The campaign slogan is 'We are going to meet in the street and we are going to take care of ourselves'."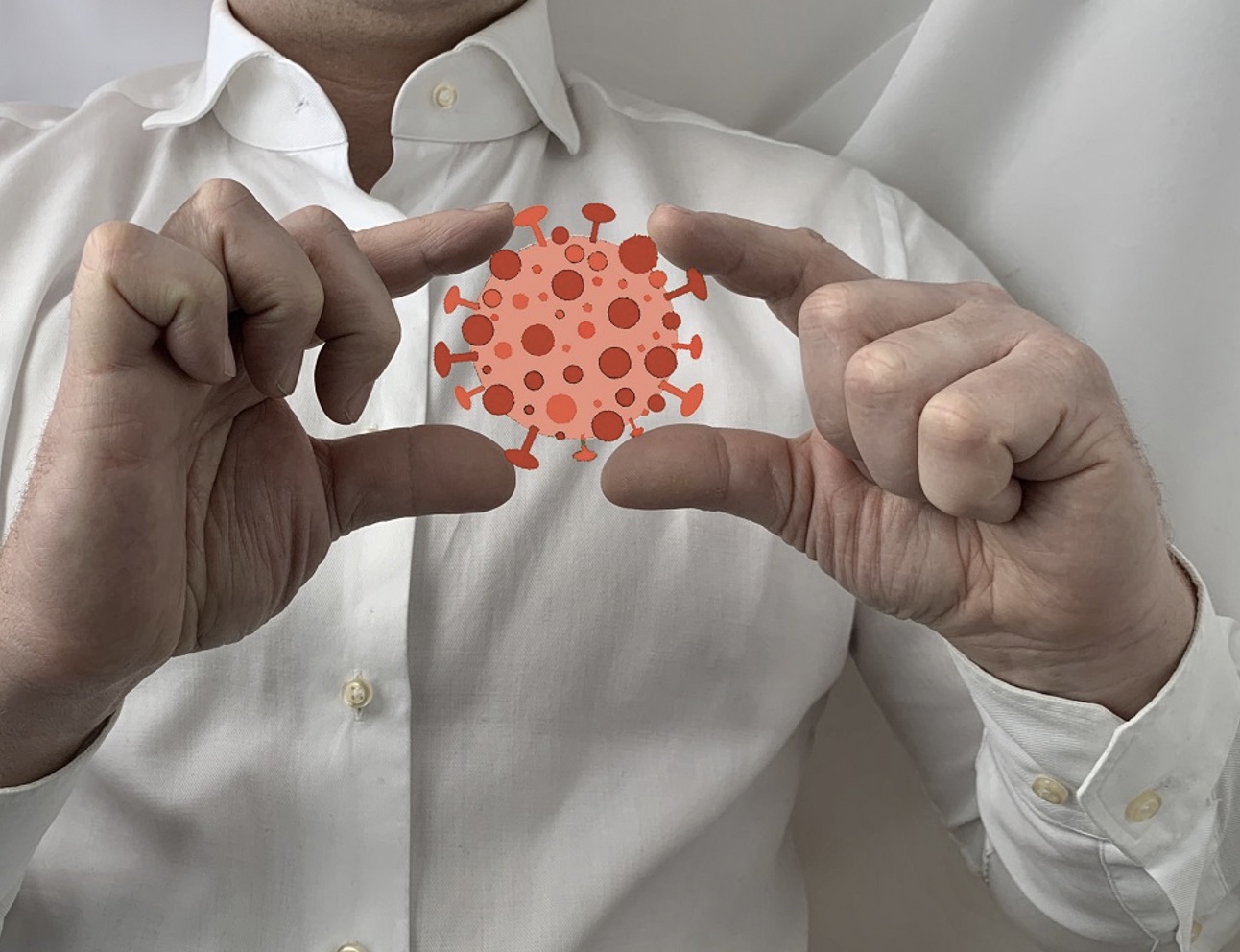 Maciej Biedziński (Poland) suggests that the sort of image shown above is common in his market — suggesting, as it does, "having a grip on the problem, having control before a threat lurks into more vulnerable areas of life (e.g. home interior, home peace) to destroy them."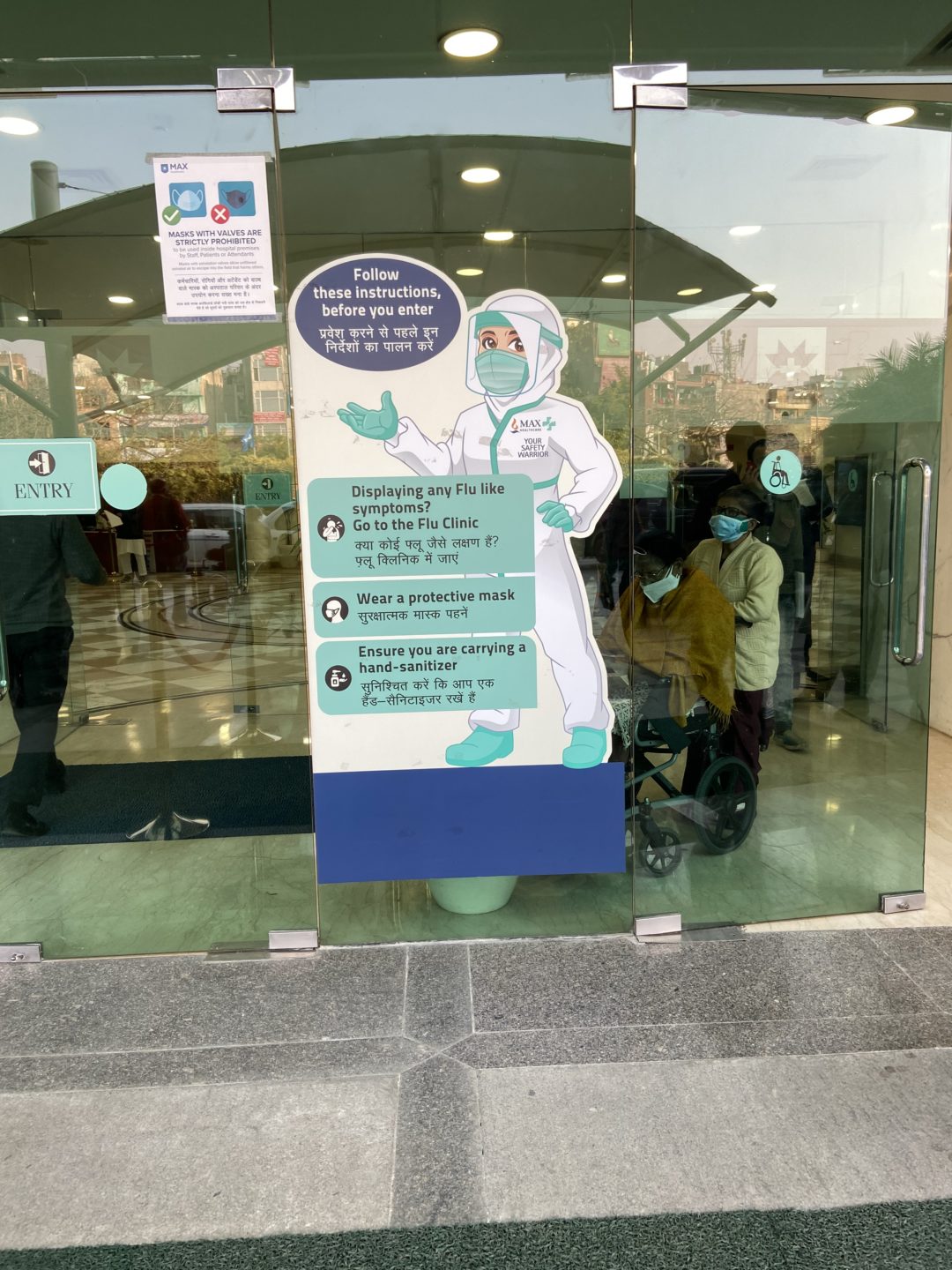 Aiyana Gunjan (India) shares with us a hospital's poster of "Max Detector, Your Safety Warrior."
Chris Arning (UK) shares a government PSA (above left), from early in the Covid era, that leveraged graphic design cues from construction-site warning signage "in order to be visible and convey the seriousness of the situation with a three-part message: stay alert ,control the virus, save lives." The image at top right is a satirical take on this campaign, one referring to a huge gaffe made Dominic Cummings, who briefly served as chief adviser to Prime Minister Boris Johnson. In May 2020, two leaders of opposition parties called for Cummings to resign after it was reported that he traveled to his parents' farm in Durham during the COVID-19 pandemic lockdown.
Snuggled & Safe
The SNUGGLED & SAFE source code's norm (idea, value, higher-order benefit) can be described as follows: When we're feeling ill, we might regress — we just want to feel cozy and protected.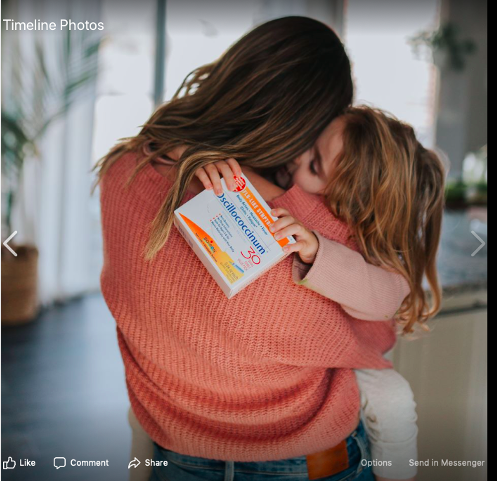 Visual cues of the SNUGGLED & SAFE source code include:
Adults snuggled into bed, or on the couch with a blanket
Parents hugging children
Regressive behavior — men asking their wives/girlfriends to mother them, adult onesies, stuffed animals…
Verbal cues of the SNUGGLED & SAFE source code include:
Tucking-you-into-bed tonality: e.g., "Best sleep with a cold medicine" (NyQuil)
Let-us-be-your-mom tonality: "When we feel under the weather, all we want is to feel better. We want to feel cared for. We want to feel loved. … When we don't feel 100%, we rush to find relief. It's in those moments of love… that help us breathe easy." (Vicks VapoRub)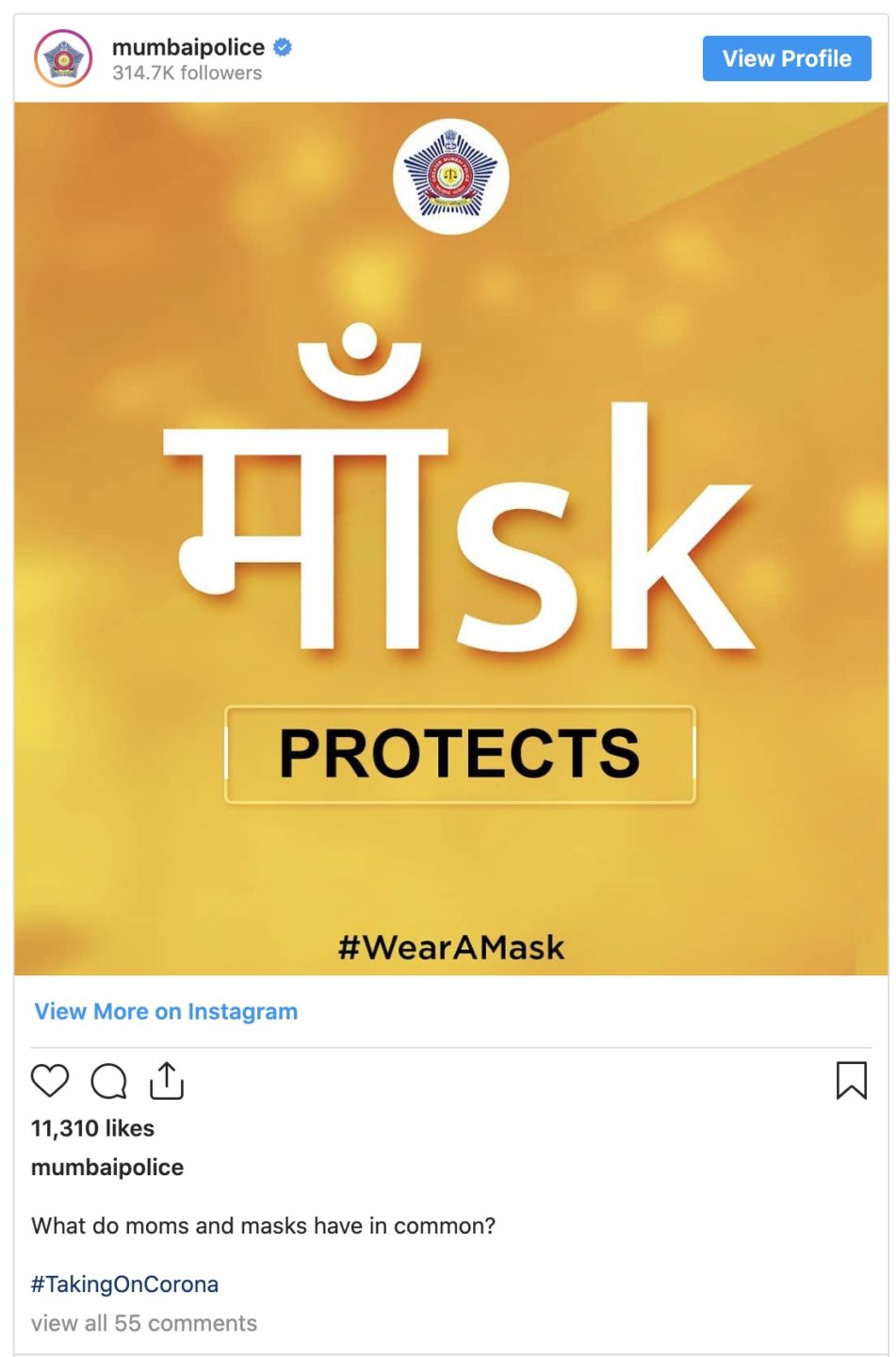 Vijay Parthasarathy (US/India) sends along the Instagram post above, from the Mumbai Police Department — asking "What do moms and masks have in common?" The answer: They protect you.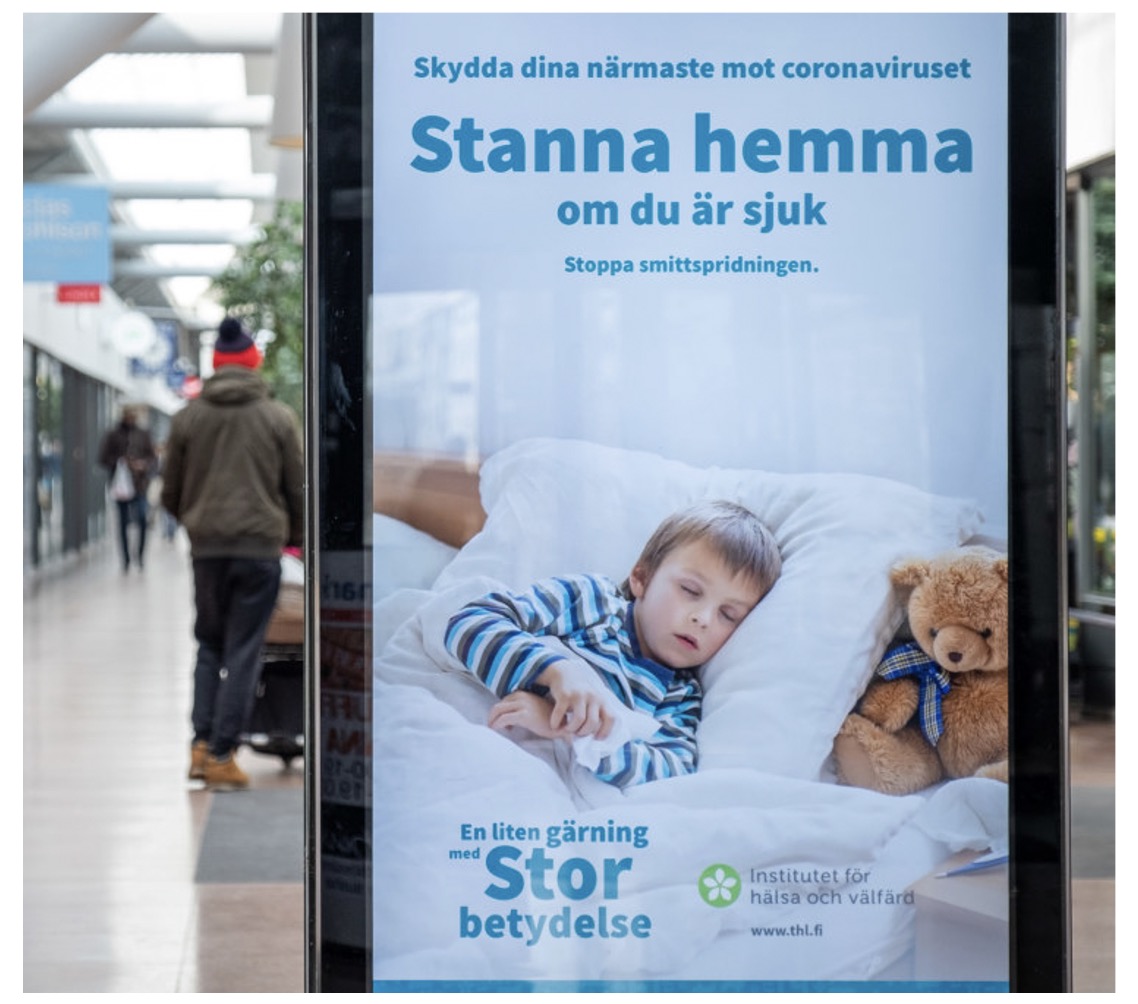 Martha Arango (Colombia/Sweden) shares with us a PSA poster spotted in a Stockholm shopping mall. The text reads: "Protect your loved ones against coronavirus / Stay at home / If you are sick / Stop the spread of the infection / A little effort / with / Large significance."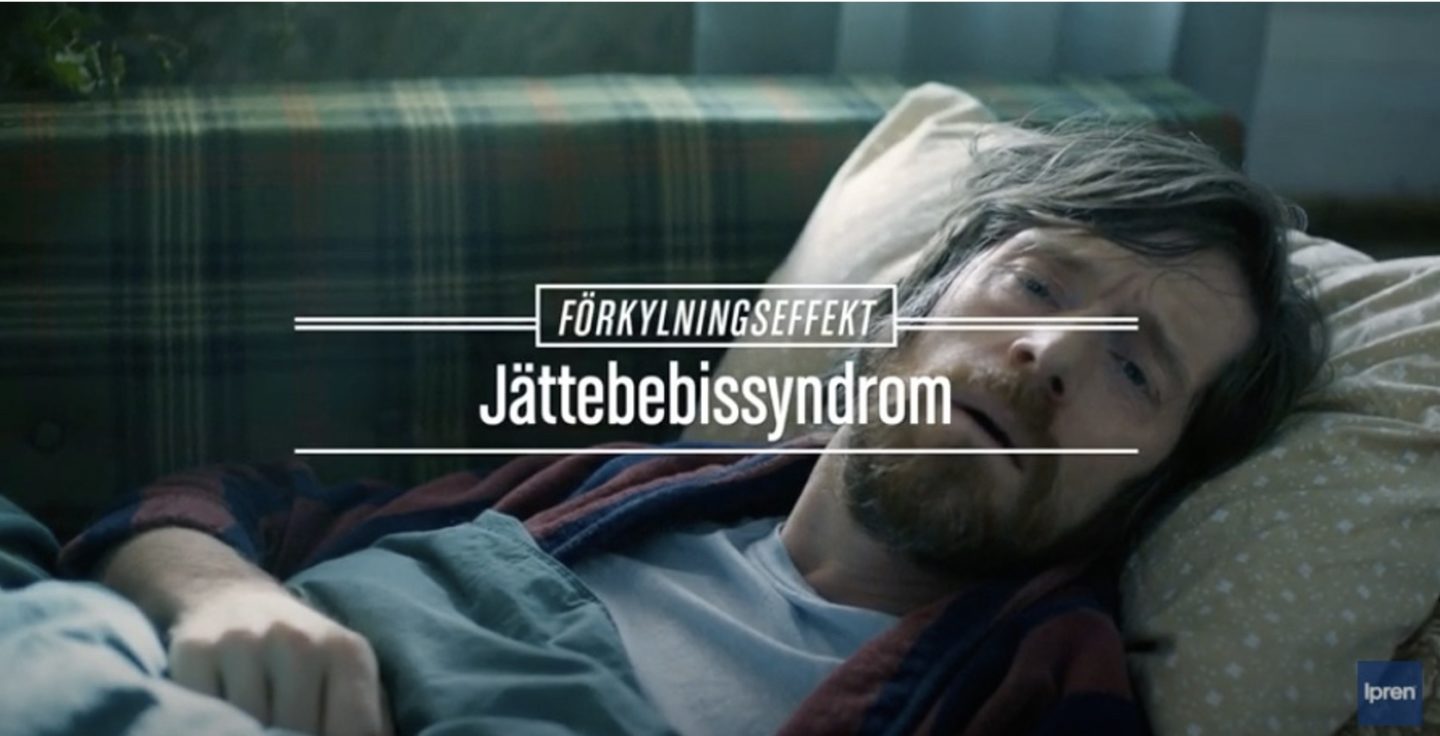 Martha also sends us, from Sweden, the following: "Funny commercial playing with the idea that men make too big a thing of a simple cold. (Jättebebissyndrom means Giant Baby Syndrome)."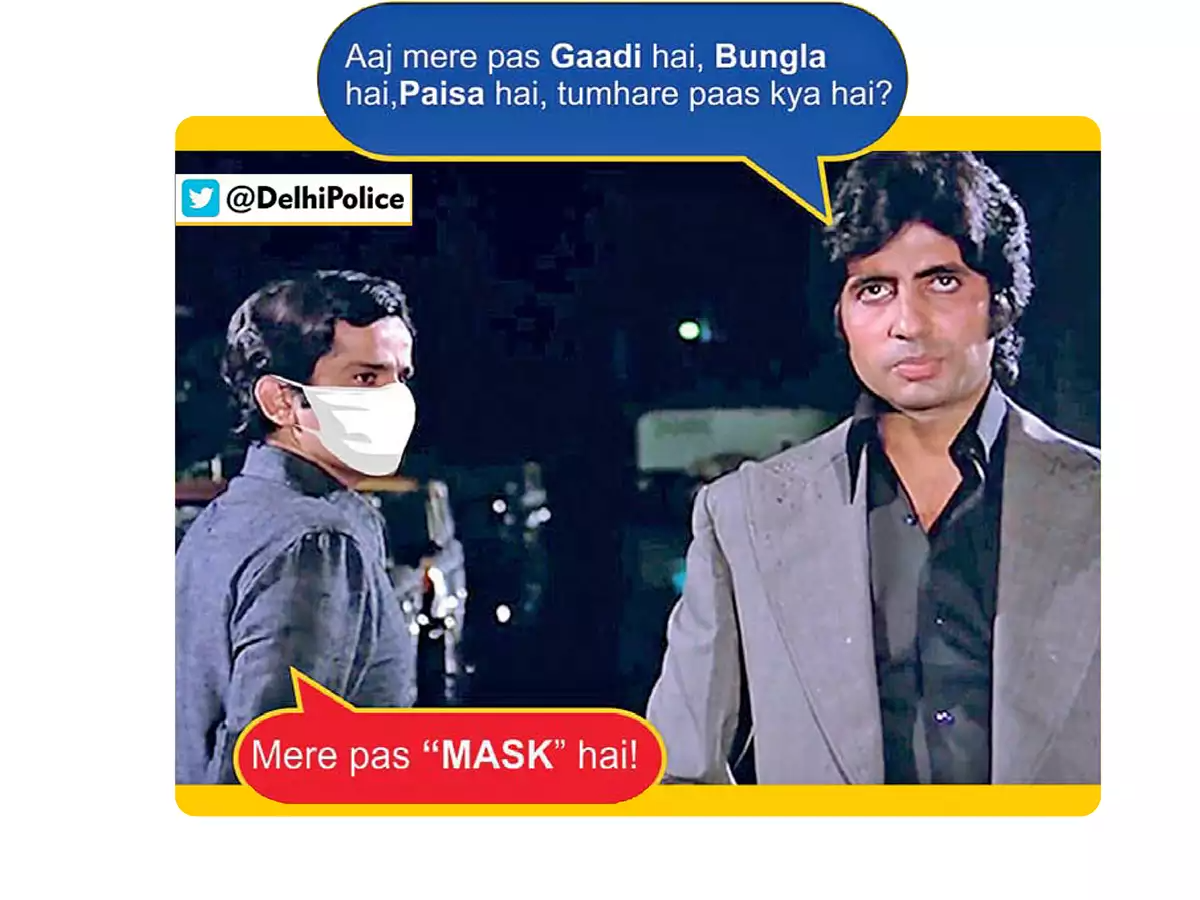 Seema Khanwalkar (India) explains that in the iconic 1975 Indian action crime movie Deewaar, starring Amitabh Bacchan and Sashi Kapoor as brothers who have taken different paths in life — one has become a crime lord, the other a police officer — there is a famous scene in which "the two brothers confront each other. One mocks the other, saying, 'I have all the riches in the world, what do you have?' The police officer says, 'I have my mother.' In this Covid PSA version, the word 'mother' has been replaced by 'mask' — suggesting that masks, like mothers, offer the ultimate protection." Note that the face mask in this image was added.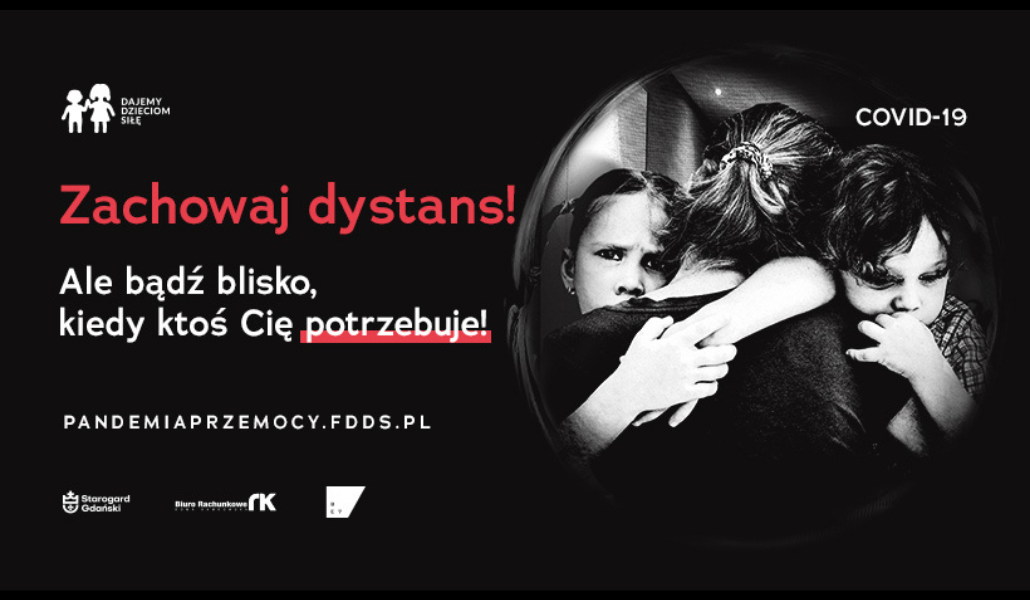 Paulina Goch-Kenawy (Poland) shares this PSA which features a mother embracing her worried-looking children, and which warns, "Keep your distance! But be alert in case someone needs you!"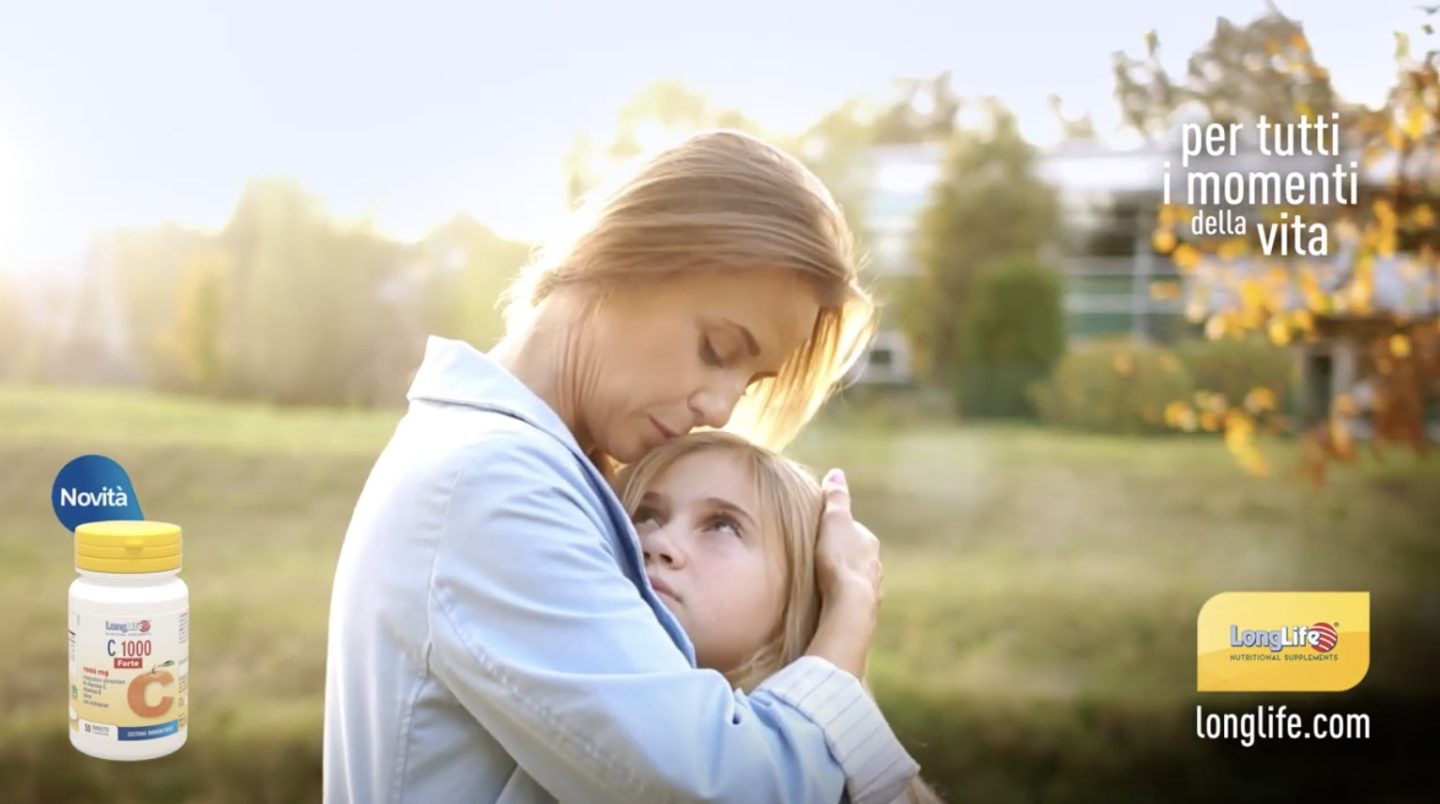 Daria Arkhipova (Russia/Italy) notes that "It is not particularly common among Italians to have a constant intake of vitamins — as many believe that they receive all needed nutrition thanks to their Mediterranean diet. However, during the Covid epidemic, one began to see more and more commercials touting vitamins as a source to support the immune system."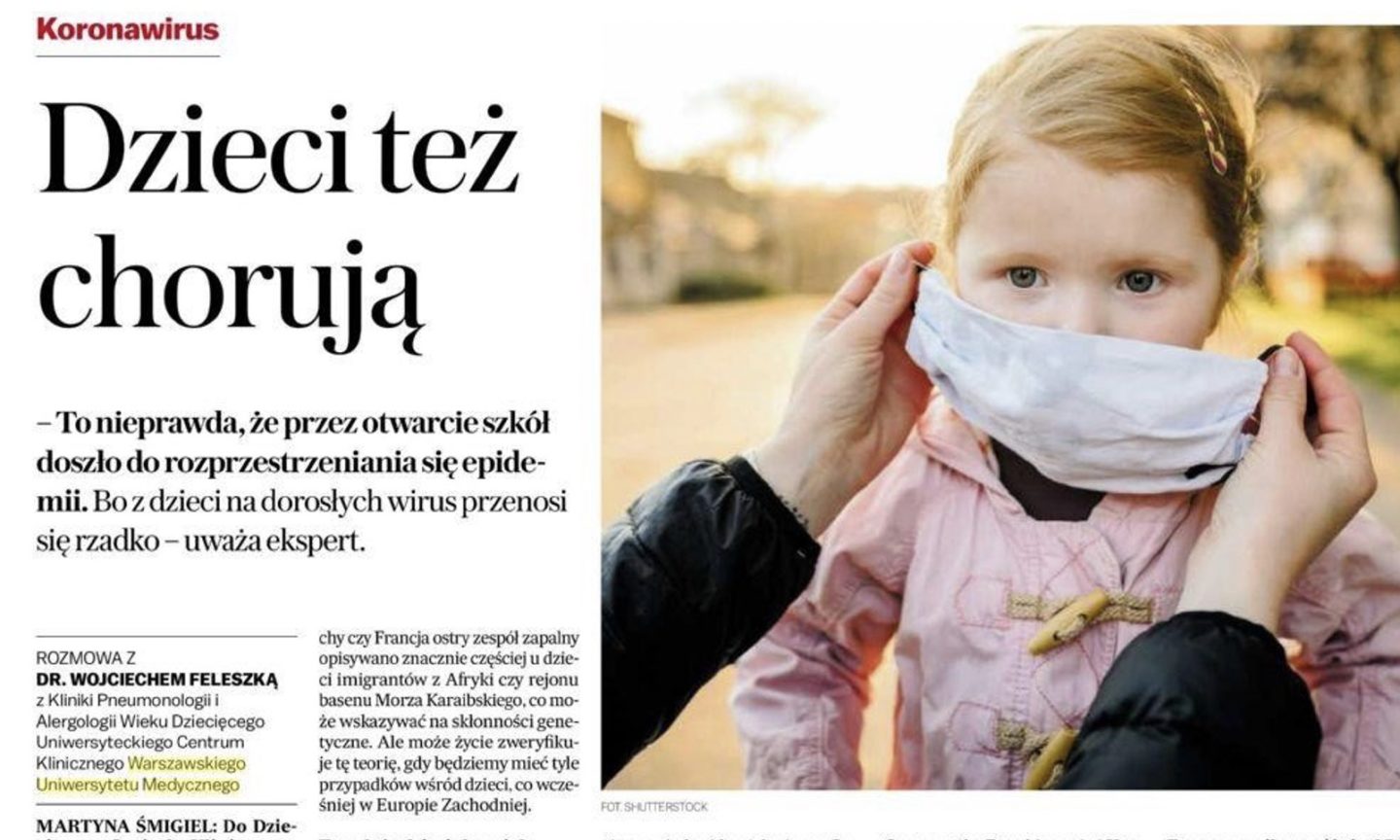 Maciej Biedziński (Poland) notes that in Poland "traditionally the father was the one who protected the family from the real or imagined threat and the mother was the one to protect 'home's fireplace.' But today women are more often represented as active gatekeepers who prevent, stop or fight actual threats whether directed against children or home itself. Men represent a residual idea of a head of the family / man of the house. Which helps explain the current popularity of conservative thought regarding nation- and army-related hobbies within men groups. Men are seeking a more abstract, symbolic home — their nation or homeland — to protect."
Constant Vigilance
The CONSTANT VIGILANCE source code's norm (idea, value, higher-order benefit) can be described as follows: We're obsessed with protecting you from illness. We've got you covered.
We want the Nurturer — whether a brand, government agency, etc. — to protect and defend us, to patrol our borders and police our boundaries. The Nurturer is a heimlich paradigm; brands operating in this space want us to feel cozy, existentially at-home, encircled within a protective embrace.
Visual cues of the CONSTANT VIGILANCE source code include:
Visual metaphor of a shield or forcefield, hovering around you protectively throughout the day
Germs/virus made visible when coughing or sneezing (we'll see this elsewhere, too)
Parents (usually moms) watching over family protectively
Consumer reading medication labels
Verbal cues of the CONSTANT VIGILANCE source code include:
Hyper-vigilant tonality: e.g., "Soothe your cough at the first sign of a tickle", "That very first sign of a cold is when you need Zicam", "It's never just a cough"
Family-first tonality: e.g., "We're here to support your family", "Para la familia," "As dads, we created Genexa because we believe families should be able to take medicine that is clean and safe"
Chris Arning (UK) analyzes the graphic design cues in the poster shown here as follows: "The use of a 'target' infographic more often used for sensor technology is an effective way to denote the proximity of the danger and threat. The graphic posits the place we are in as the epicentre of spread in order to denote the seriousness of the situation."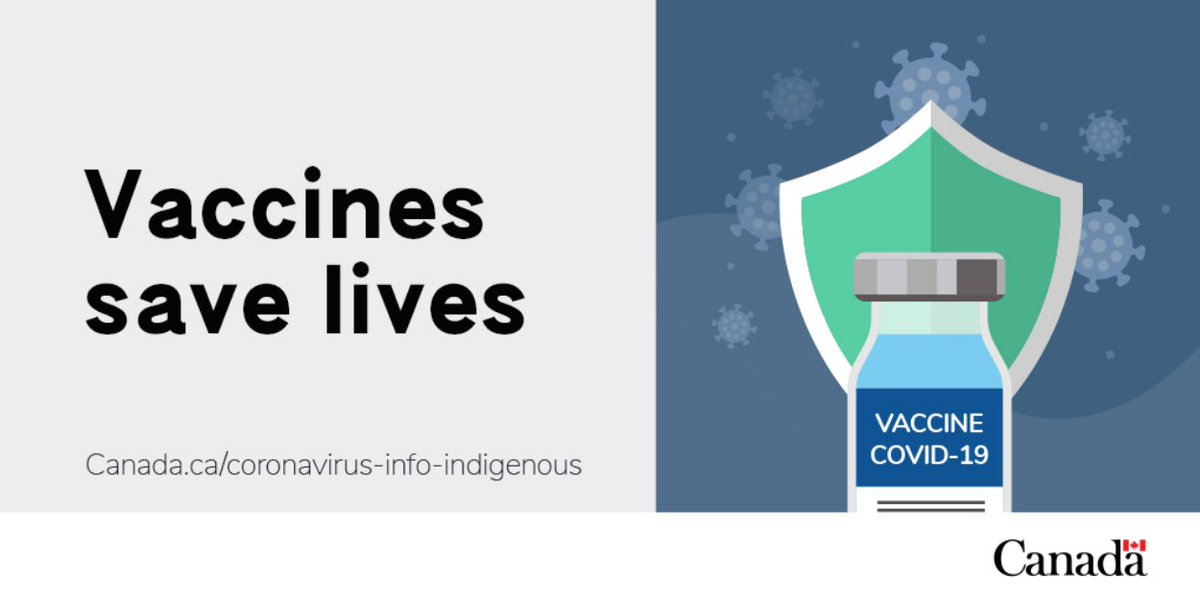 Sarah Johnson (Canada) submits the image above, from Canada's Indigenous Services Canada website, as an example of how Constant Vigilance coding has made the jump from Cough/Cold/Flu advertising to Covid vaccine-related PSAs.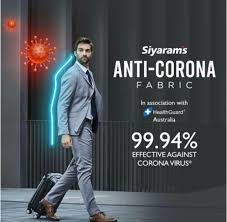 Seema Khanwalkar (India) sends the advertisment shown here for Siyaram's, an Indian fabric and garment manufacturer. "The new anti-corona fabric provides a protection from the virus and is developed in association with HealthGuard, an Australia-based company which has been working in non-invasive healthcare for 25 years," according to Siyaram's.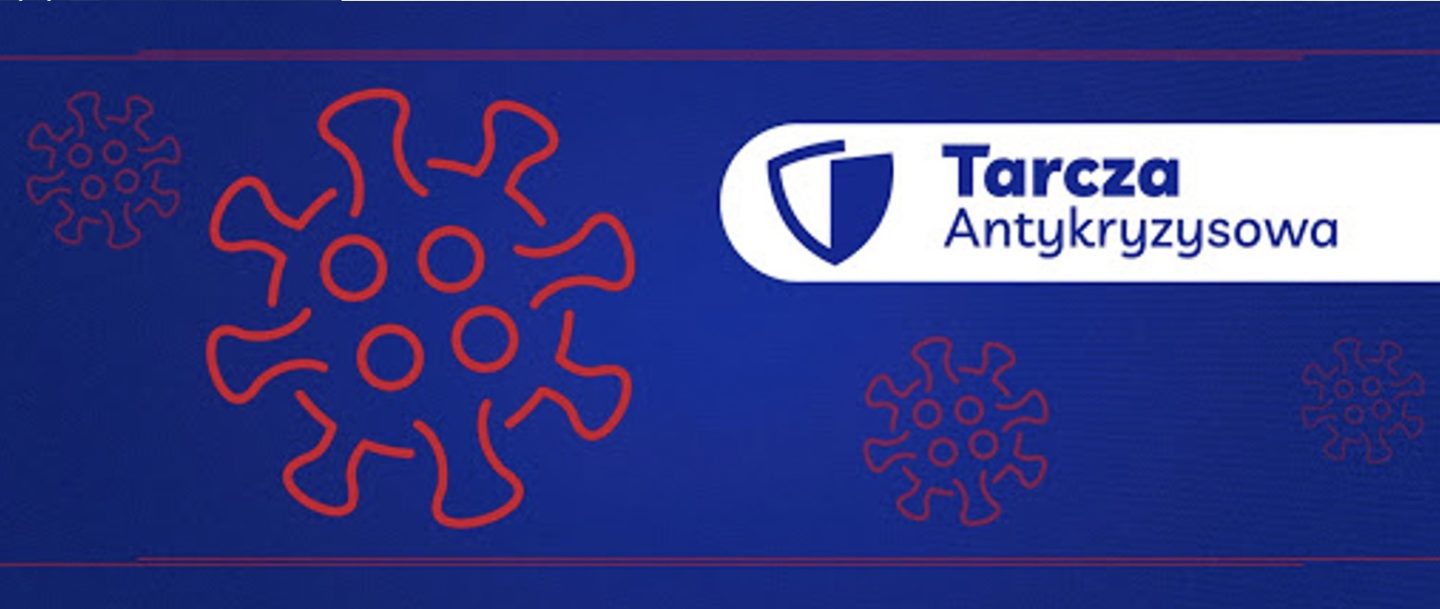 Maciej Biedziński (Poland) shares an example of a shield logo being used by a governmental program aimed at entrepreneurs. "Especially when you look at those soft lines, open structure it is not very forceful. It's more of a caring insurance company than a brave knight. Moreover, it protects not from Covid but the effects of the pandemic – namely an economic crisis."
Paulina Goch-Kenawy (Poland)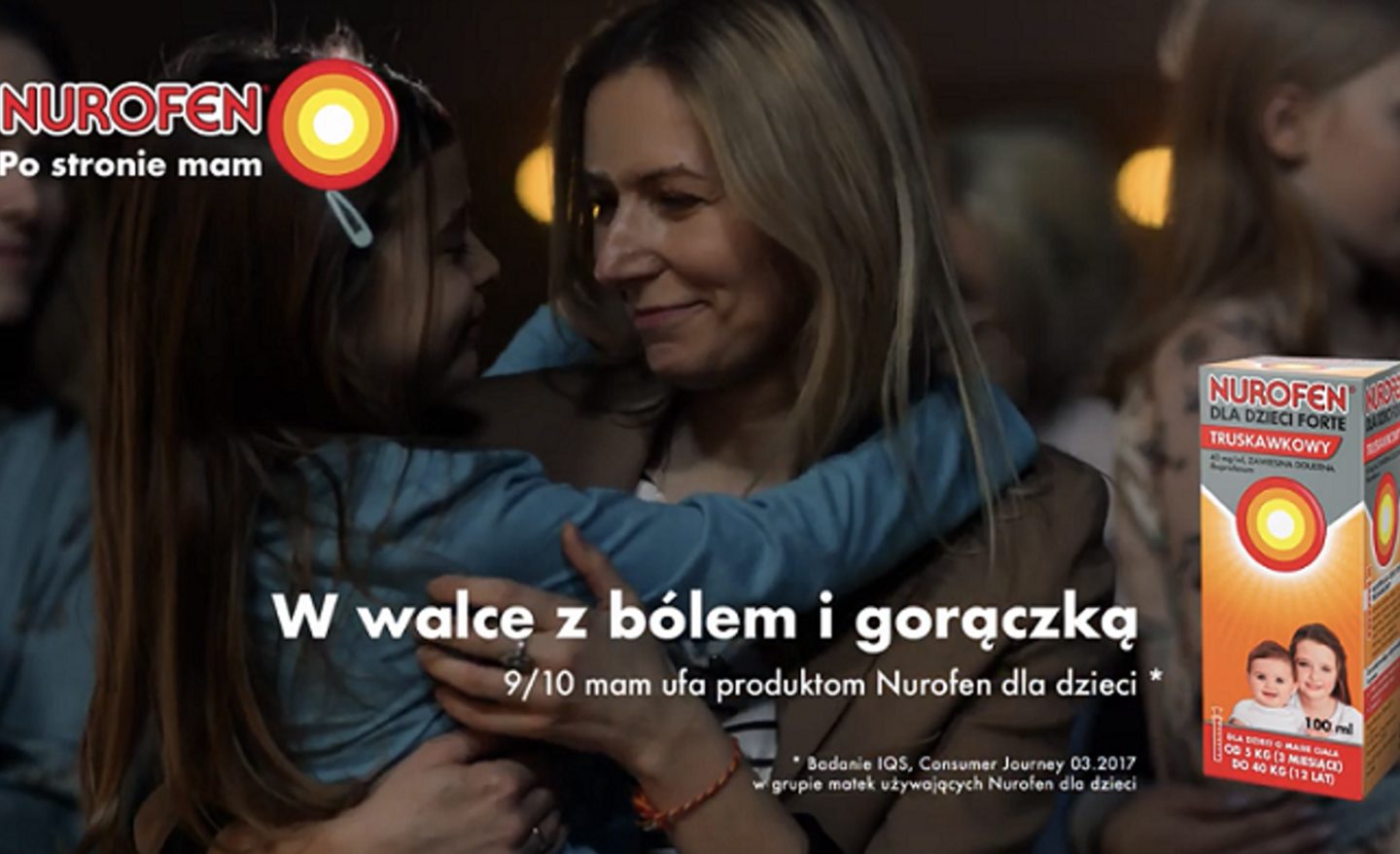 Maciej Biedziński (Poland) notes that a parent's loving but fiercely protective embrace can be understood as a kind of forcefield, too. He sent along several images of mothers (and one father) protectively embracing a child. Below, a double whammy: protective mom + magical forcefield.

Interrupted Life
The INTERRUPTED LIFE source code's norm (idea, value, higher-order benefit) can be described as follows: Don't let illness get in the way of family bonding, rituals, and other meaningful moments.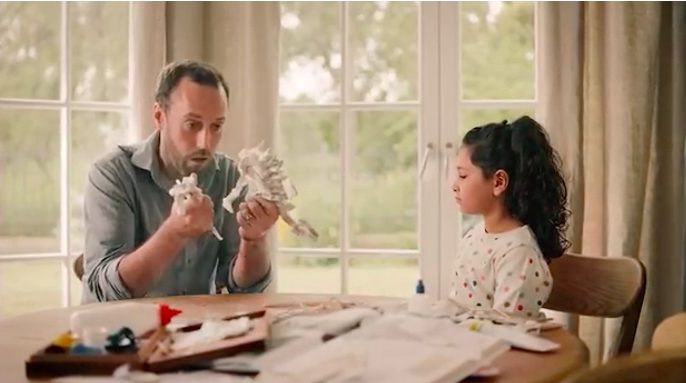 Visual cues of the INTERRUPTED LIFE source code include:
Parents and children (typically, mothers only; increasingly, fathers too) bonding while… playing games, reading, doing fun projects
Family holidays (Mother's Day, Christmas, etc.)
Parents (typically, mothers only; increasingly, fathers too) rushing around doing things for the family
Verbal cues of the INTERRUPTED LIFE source code include:
Anxious tonality, wanting family time to be special and unspoiled: e.g., "So I didn't miss mother/daughter time", "Don't let a cough ruin Christmas"
Sentimental/meaningful tonality, e.g., "For what matters most" (Tylenol slogan)
Here is where we'll find depictions of everyday life being interrupted by illness. Hilary Duff, bustling about (what's supposed to be) her home in a Zicam ad, laments that "Moms cannot afford to be sick for long." "Don't let a cough ruin Christmas," urges a Delsym ad. "Bridesmaids don't take sick days," insists Nyquil. "Bridesmaids take Nyquil."
Social Distance
The SOCIAL DISTANCE source code's norm (idea, value, higher-order benefit) can be described as follows: Avoid other people. Keeping your distance is the best way to protect yourself, your loved ones, everyone.
Visual cues of the SOCIAL DISTANCE source code include:
Visual metaphor of things/people usually depicted as part of a group, now solo: e.g., Thelma but not Louise, the circles in Audi's logo, Waldo not in a crowd.
Provocative, persuasive models of how viruses spread and what we can do to stop them: e.g., mousetraps and ping pong balls, books of matches.
Images of painted lines/footprints in public places, directing people to stay a safe distance apart.
Verbal cues of the SOCIAL DISTANCE source code include:
PSA tonality. "Stop the spread." "Keep distance." Social distancing works."
Chris Arning (UK) shares a recent PSA: "The visualisation of the coronavirus as a green miasma which is designed to intimidate people into being more conscientious about wearing face coverings even outside — it's so very different from the more sedate message used earlier towards the end of the first lockdown."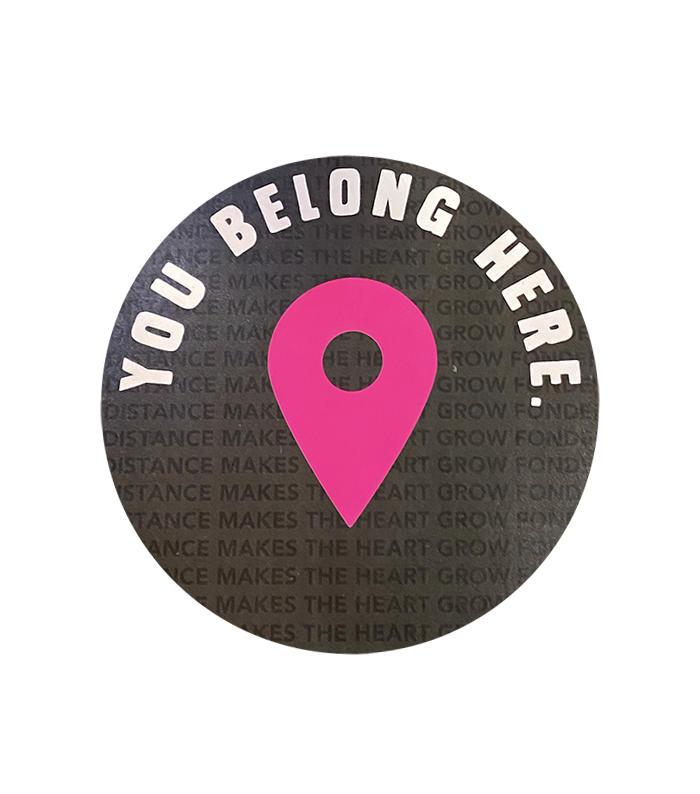 The website Six Feet Apart ("an archival capsule of pandemical curiosity") is a collection of design and pandemic communications from around NYC.
Sónia Marques (Portugal) shares the PSA shown here — again, as with Chris Arning's example, it's a later effort that uses more ominous scare tactics. "In Spring the main message was how to wash your hands properly and social distance," says Sónia. However, "in Autumn they launched two totally different approaches, one with a positive framing (constructs the PSA's receiver as someone civic-minded, and thanks them) and the other with a negative framing (constructs the receiver as someone irresponsible, and scares them)."
Mariane Cara (Brazil) notes that Brazilians are very physically affectionate and particularly cherish family-oriented holidays like Mother's Day. In 2020, though, ads and PSAs encouraged people to express their love via telephone and teleconference — and to indulge in nostalgic exercises like reviewing old photos and text messages rather than gathering in person. "To be far away does not mean to be apart. Distance as an act of love."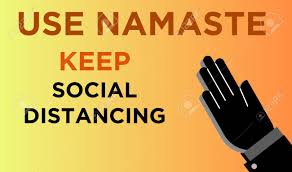 Seema Khanwalkar (India) sends this PSA. "Namaste is an Indian way of greeting one another. It is a sign of respect. I am guessing there is also some assertive nationalism in the background… promoting Indian-ness."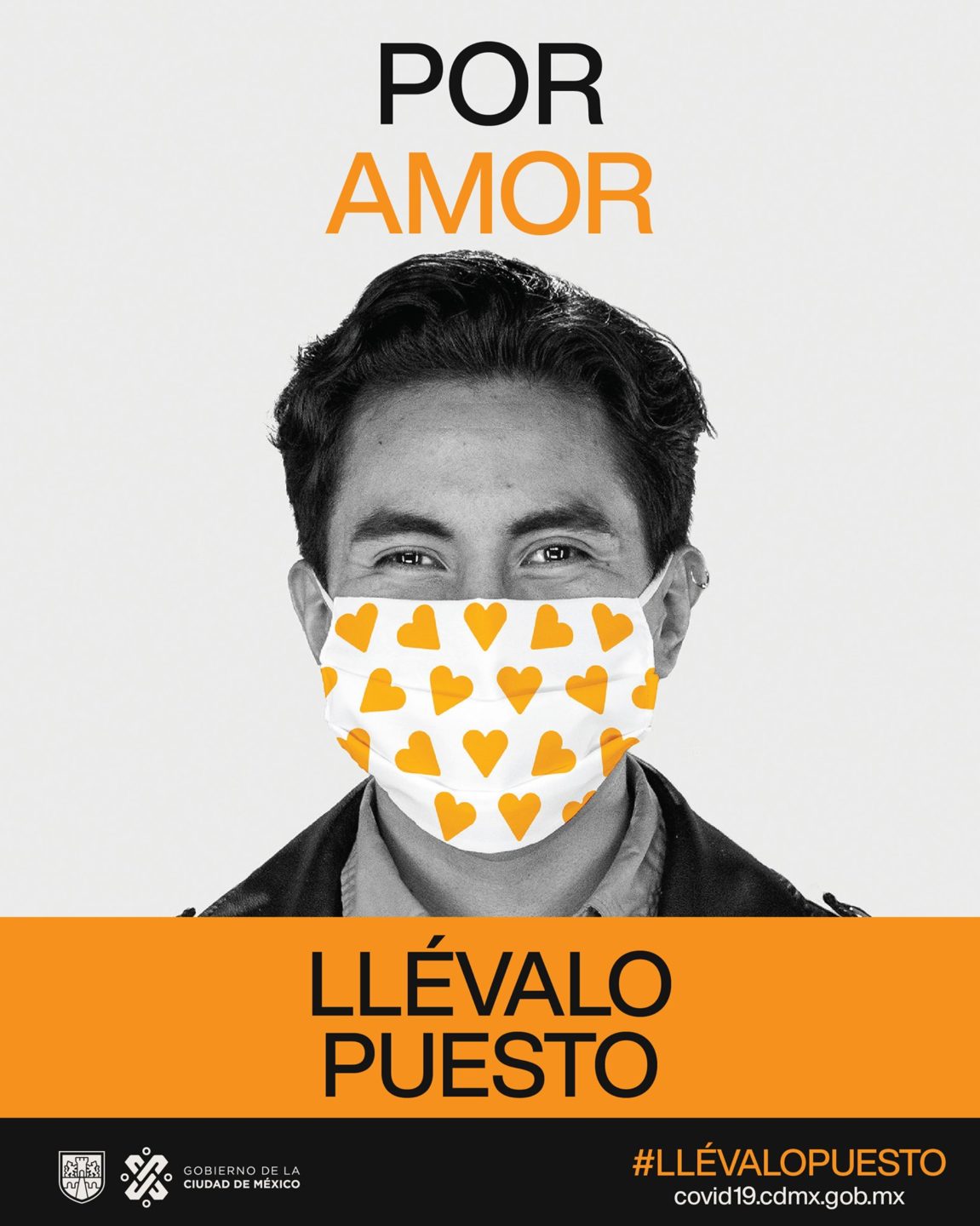 Ivan Islas (Mexico) sends the PSA shown above. "A poster made by Mexico City's government that calls for people to use a face mask and protect themselves. This poster was distributed across all city areas and it gave a positive massage 'Por amor, llévalo puesto"' which means 'For love, use it.'"
Contact Free
The CONTACT FREE source code's norm (idea, value, higher-order benefit) can be described as follows: Avoid touching anything. You never know what nasty, dangerous stuff you might be bringing into your home.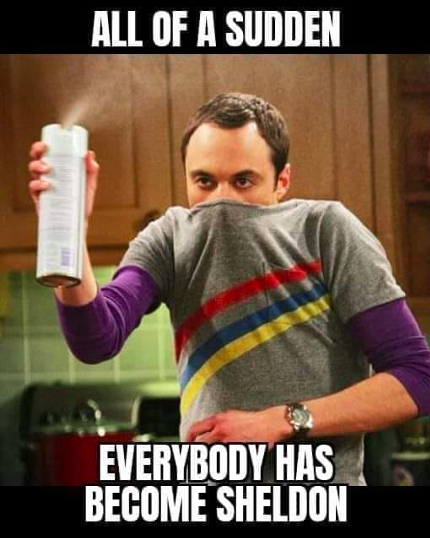 In 2020, social-distance metaphors were concocted at a rapid pace by brands, businesses, organizations, and agencies. The McDonald's arches, no longer touching; the MasterCard logo circles, no longer touching; etc. The Ohio Department of Health released a video using mousetraps and ping pong balls to make the case for social distancing. Designers have amused themselves by recreating famous movie posters showing famous duos — Thelma & Louise, say — as solo acts. You get the idea.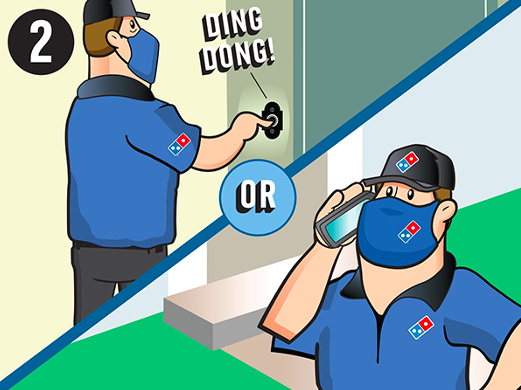 We also find metaphors around untouched purity proliferating, particularly from airlines, hotels, and take-out food businesses. If in the past, we wanted to see a pizza man making our pizza, now — Domino's was among the first to realize — we want to see our pizza emerge from the oven and appear on our dining room table without any human beings involved in the process.
Visual cues of the CONTACT FREE source code include:
Delivery man (usually depicted as a white male) shown standing a safe distance from you; wearing a mask
Pizza shown emerging from the oven and appearing on your kitchen table without anyone touching it en route.
Red arrows showing safe distance, also acting as a visual metaphor for a kind of barrier between you and (potential) COVID-19
Verbal cues of the CONTACT FREE source code include:
Reassuring tonality: "At Domino's, we pride ourselves on hand-crafted pizza. But after leaving our 450-degree ovens, the only hands that touch them… are yours." "Peace of mind" "Protect yourself"
New touch-free normal. E.g., "Covid-19 may change one common American behavior forever."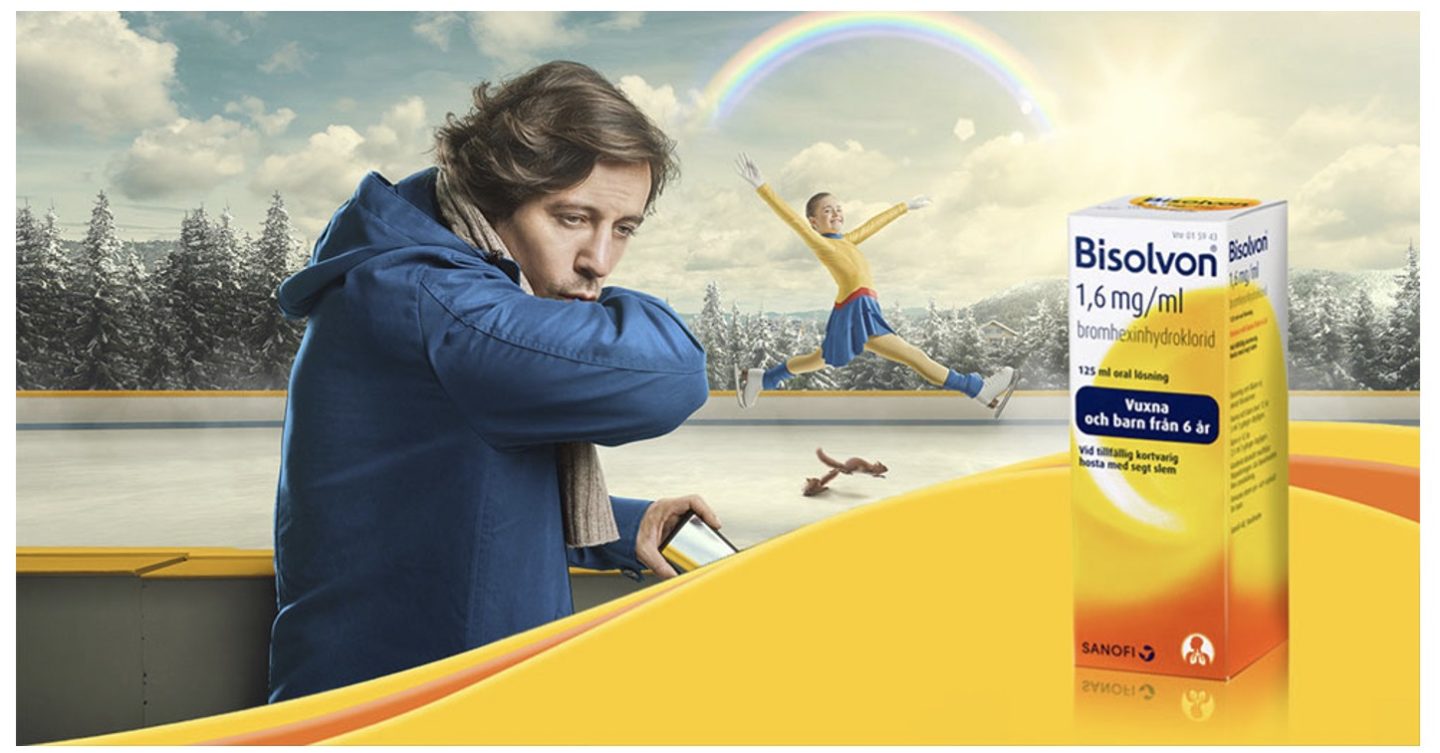 Martha Arango (Colombia/Sweden) sends this example: "Typical Swedish body language when you have a cold. The ad endorses using your elbow when you sneeze or cough Body language is widely promoted by Institutions as part of public health information campaigns.."
---
Thank you for reading our Covid Codes series. Next week's installment will be on this theme: KEEP IT SIMPLE.
Also see these series: COVID CODES | SEMIO OBJECTS | MAKING SENSE WITH… | COLOR CODEX