Semiofest Sessions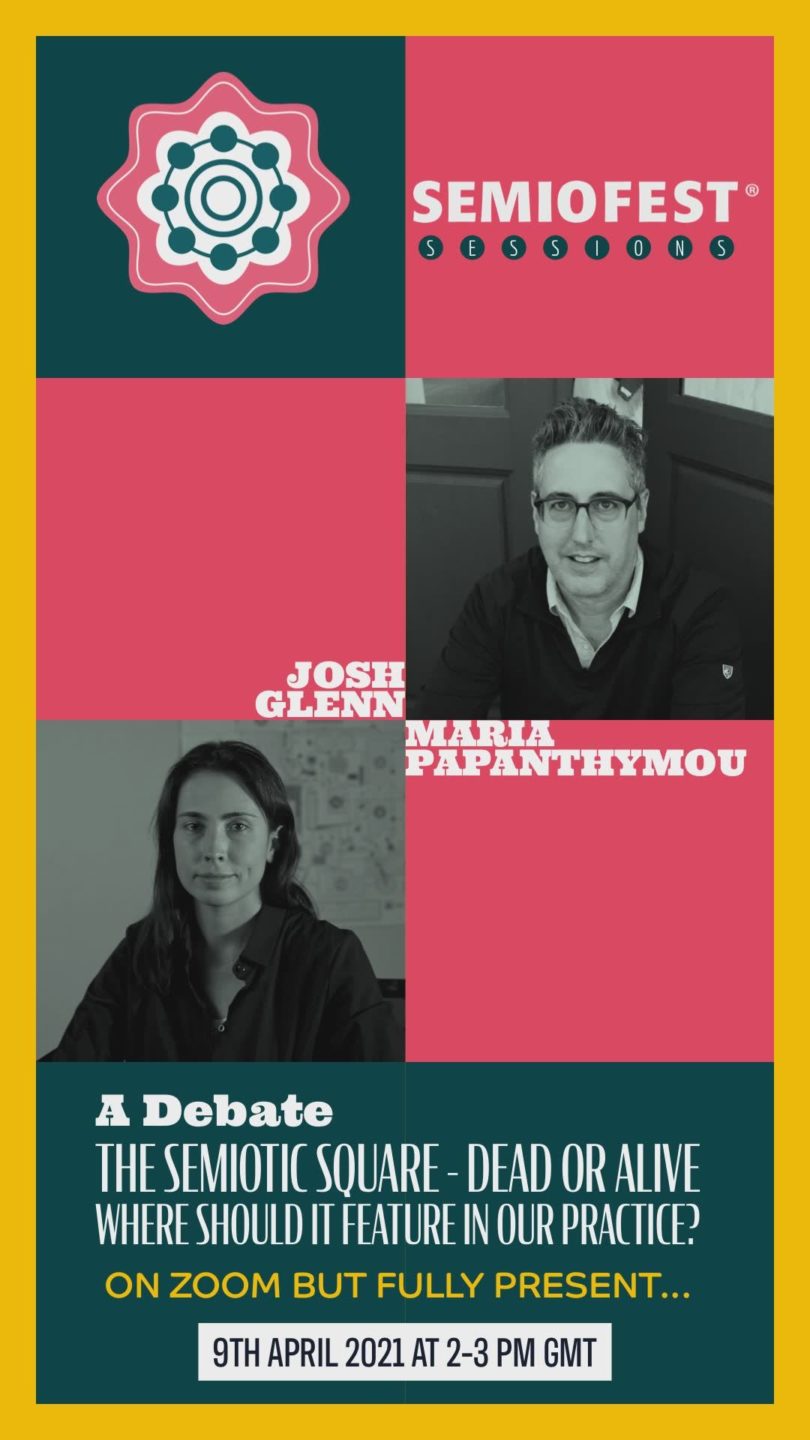 As SEMIOFEST (a worldwide conference series dedicated to raising awareness of semiotics as a perspective and a methodology, and evolving the discipline of commercial semiotics) has announced today, April will see the début of SEMIOFEST SESSIONS.
This series of online get-togethers — on which I've been collaborating with the SEMIOFEST board — is intended to educate, entertain, and strengthen affective ties within the global semio community.
Each Session will run for 60 minutes and discuss a selected topic in interesting and varied formats. It will feature both practitioners and audience Q&A.
We've scheduled these sessions for the second Friday of each month. The first installment, which Moscow-based semiotician Masha Papanthymou and I will co-host, is slotted for April 9th. We plan to discuss the infamous "semiotic square."
You can register for this session here.
UPDATE: The session can be viewed here.
See you there!