One in a series of posts dedicated to pop-culture depictions of beavers — as symbolic representations of Americans — from 1904–2003. The series derives its title from Thomas Carlyle's warning about merely instinctive labor.
During the Eighties (1984–1993) and Nineties (1994–2003), we find the beaver — formerly used as a symbol of the work ethic itself, and after that as a symbol of eagerness to join in and make things happen — reduced to being the butt of jokes.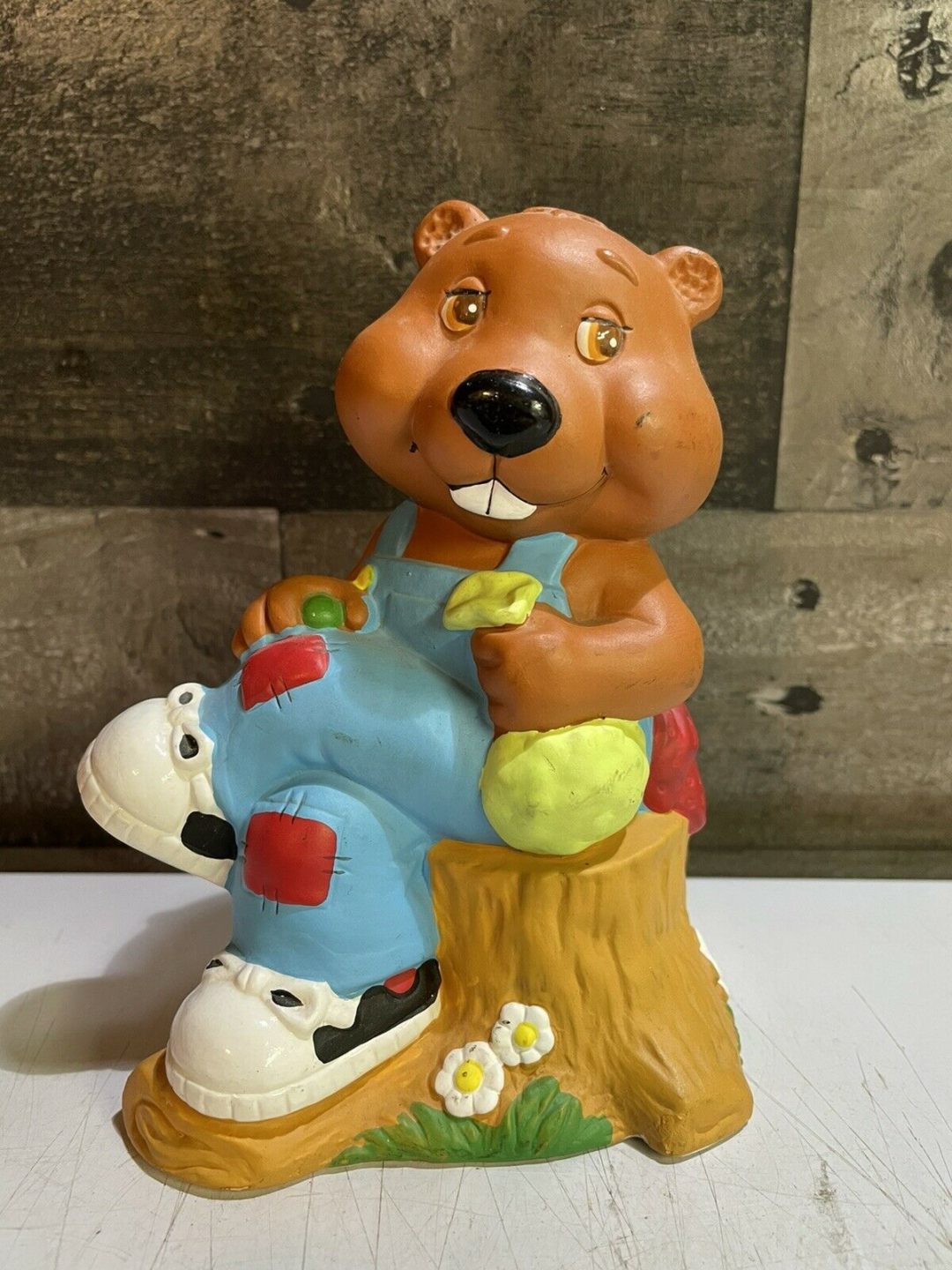 BINGO "BET-IT-ALL" BEAVER: The Get Along Gang is a group of characters created in 1983 for American Greetings. The success of the greeting card line led to a Saturday morning television series, which aired on CBS in 1984–1985. Bingo "Bet-It-All" Beaver is a prankster and gambler… a lazy good-for-nothing.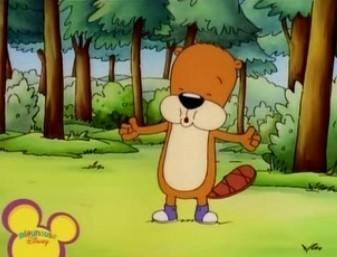 MUNCHY BEAVER: Munchy is a neurotic, compulsive character semi-obsessed with wood and lacking in self-confidence. From the Disney Channel's preschooler show PB&J Otter (1998–2000). Munchy idolizes Bucky Spacebeaver, a fictional hero that he reads about in comics — a reference to Space Beaver?
DAG & NORB: Daggett "Dag" Doofus and Norbert "Norb" Foster Beaver are the protagonists of The Angry Beavers, a 1997–2001 Nickelodeon animated television series created by Mitch Schauer. They're twin brothers who leave their home in order to live the lifestyle of wild and crazy bachelors. Here's a clip.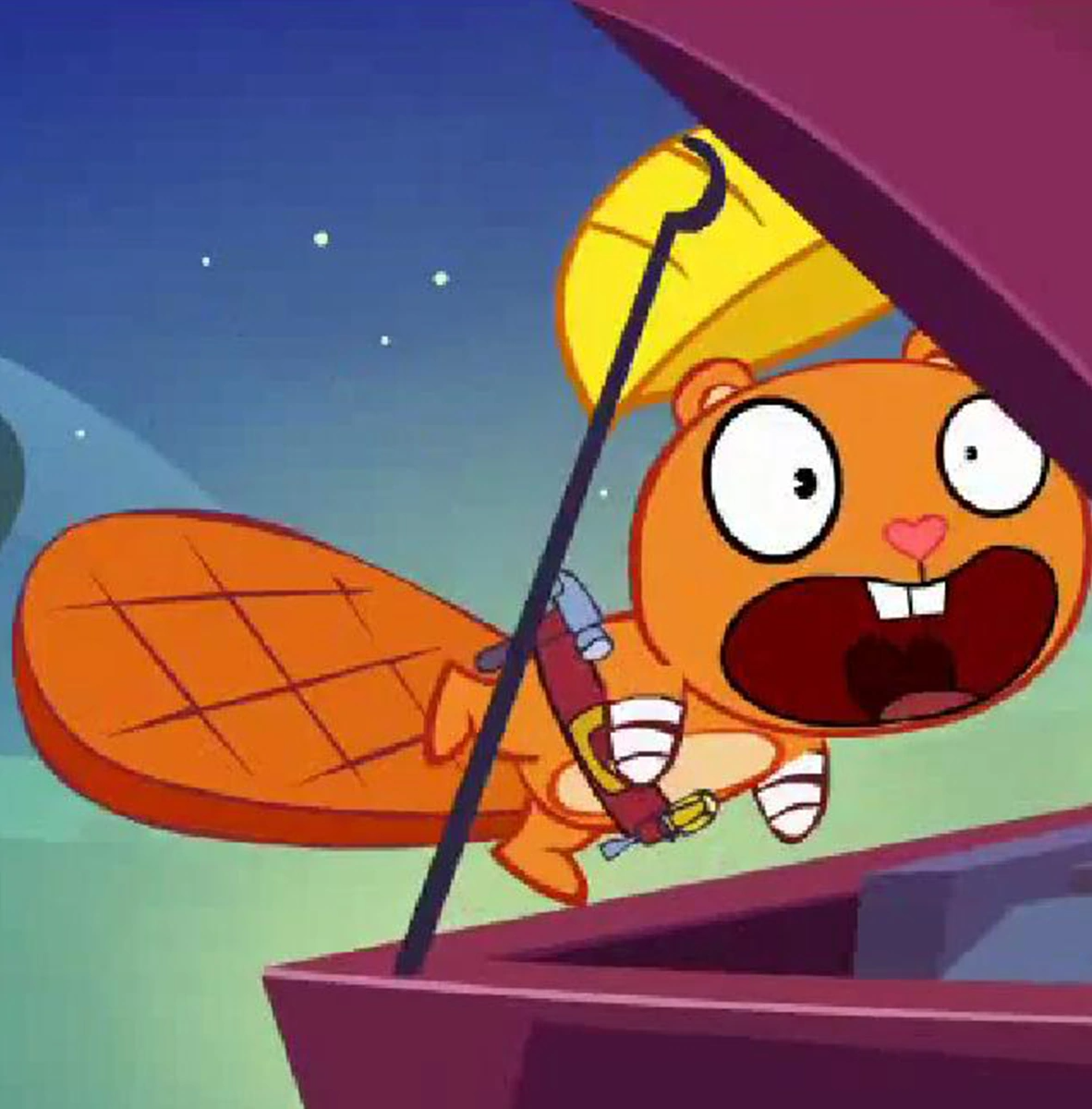 HANDY BEAVER: Happy Tree Friends was an adult American adult animated web series (1999–2016) that parodies kiddie shows. At the beginning of each episode, the characters are typically found in everyday situations; however, these situations always escalate into violence. Handy is an orange beaver who wears a tool belt and a worker's helmet… but his arms have been amputated, presumably in a worksite accident. Which makes his nickname a particularly mean-spirited one.