One in a series of posts dedicated to pop-culture depictions of beavers — as symbolic representations of Americans — from 1904–2003. The series derives its title from Thomas Carlyle's warning about merely instinctive labor.
In 1973, Kurt Vonnegut's Breakfast of Champions took pains to ensure that everyone understood the vulgar slang meaning of "beaver." During the late Sixties (1964–1973) and early Seventies (1974–1983) , we find endless head-shop posters and patches making naughty jokes along these lines.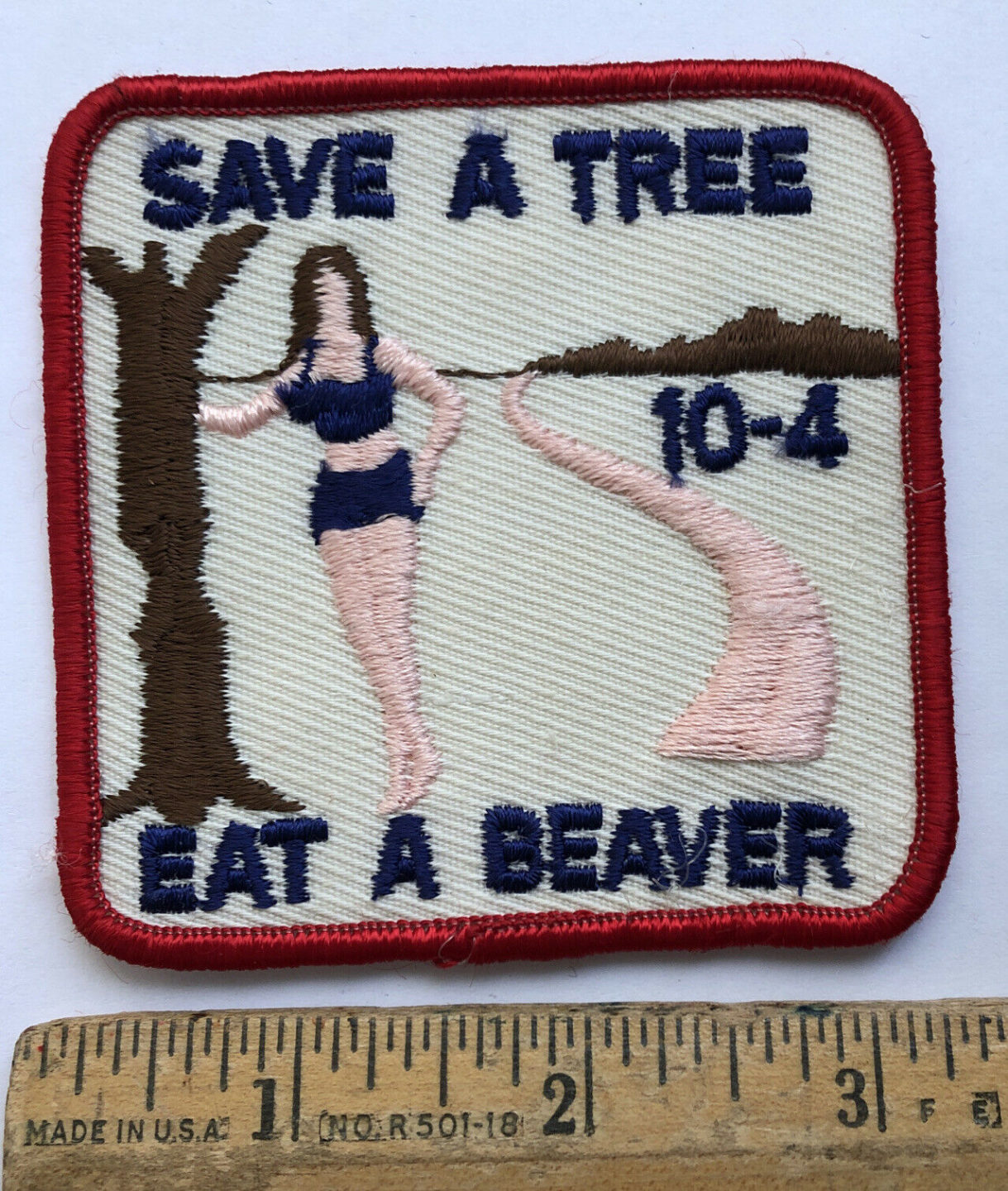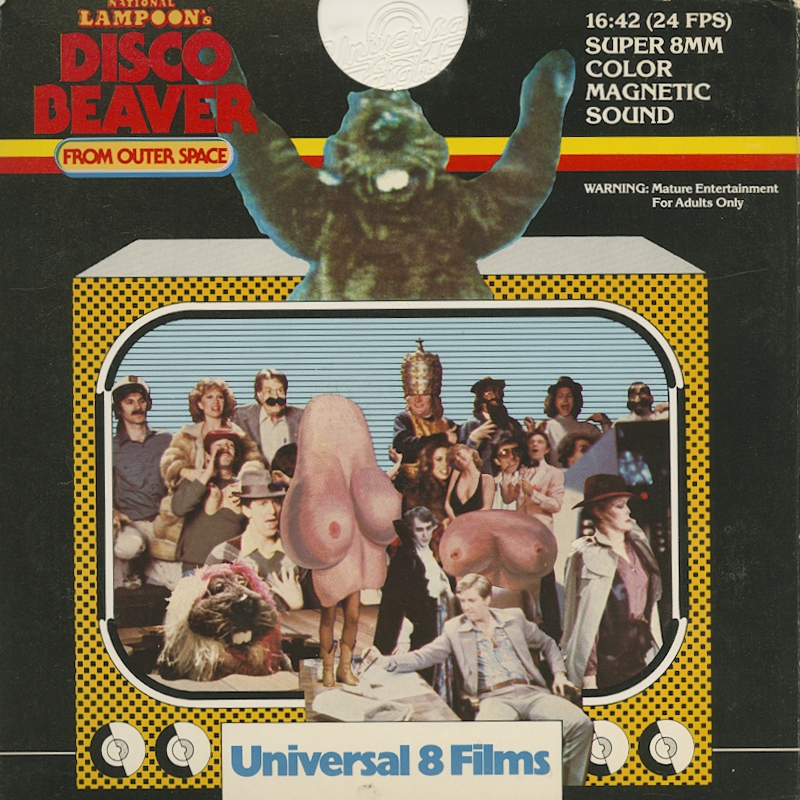 Disco Beaver from Outer Space is a National Lampoon production, mocking cable TV tropes, made for HBO in 1979. It's a collection of comedic sketches centered on two characters: an extraterrestrial in the form of a human-sized beaver, and a gay vampire, "Dragula." Har har. The film's climax is a split-beaver joke.