One in a series of posts dedicated to pop-culture depictions of beavers — as symbolic representations of Americans — from 1904–2003. The series derives its title from Thomas Carlyle's warning about merely instinctive labor.
Bucky Beaver, the mascot for Ipana toothpaste, was created by Disney Commercial Studios (specifically, Disney animator David Hilberman) c. 1955 for the Bristol-Myers Company.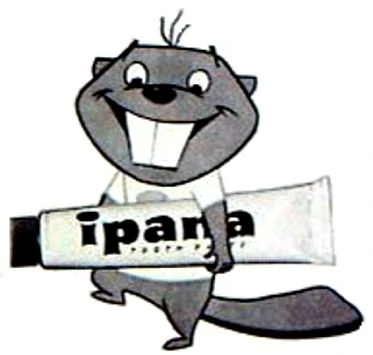 The character, who did battle with the villainous DK Germ, was voiced by Mouseketeer Jimmie Dodd. It was Dodd who composed Bucky's "Brusha, brusha, brusha" jingle, sometimes described as one of the catchiest jingles of all time.
Bucky's jingle is mocked in the 1978 movie Grease (see below).