One in a series of posts dedicated to pop-culture depictions of beavers — as symbolic representations of Americans — from 1904–2003. The series derives its title from Thomas Carlyle's warning about merely instinctive labor.
The Tale of Brownie Beaver is a c. 1916 children's book by the prolific American author Arthur Scott Bailey, one of many installments in a series that includes The Tale of Timothy Turtle (c. 1919), The Tale of Master Meadow Mouse (c. 1921), etc.
Barring further intel, I'm going to name Brownie Beaver the progenitor of the long-running meme in which a beaver whose first name begins with a "B" is held up as an example, for impressionable children, of how hardworking they should strive to be too.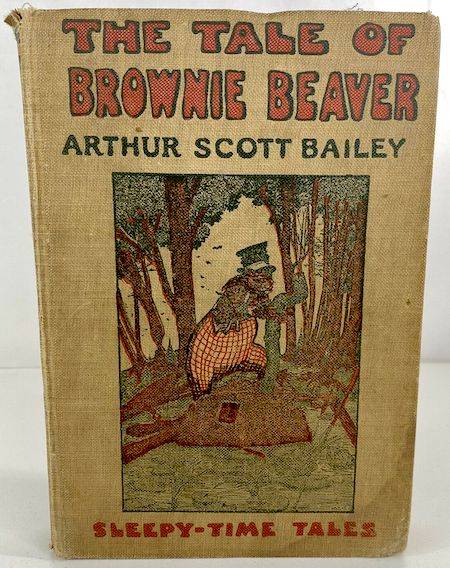 Well, Brownie Beaver used to get just as hungry as any little boy or girl. How he did tear at the bark, when he finally began to eat! And how full he stuffed his mouth! And how he did enjoy his meal! But everybody will admit that he had a right to enjoy his dinner, for he certainly worked hard enough to get it.
Note that Brownie (the name of the good-for-nothing "bank beaver" in 1906's Shaggycoat) encounters "a lazy fellow called Tired Tim who laughed openly at Brownie."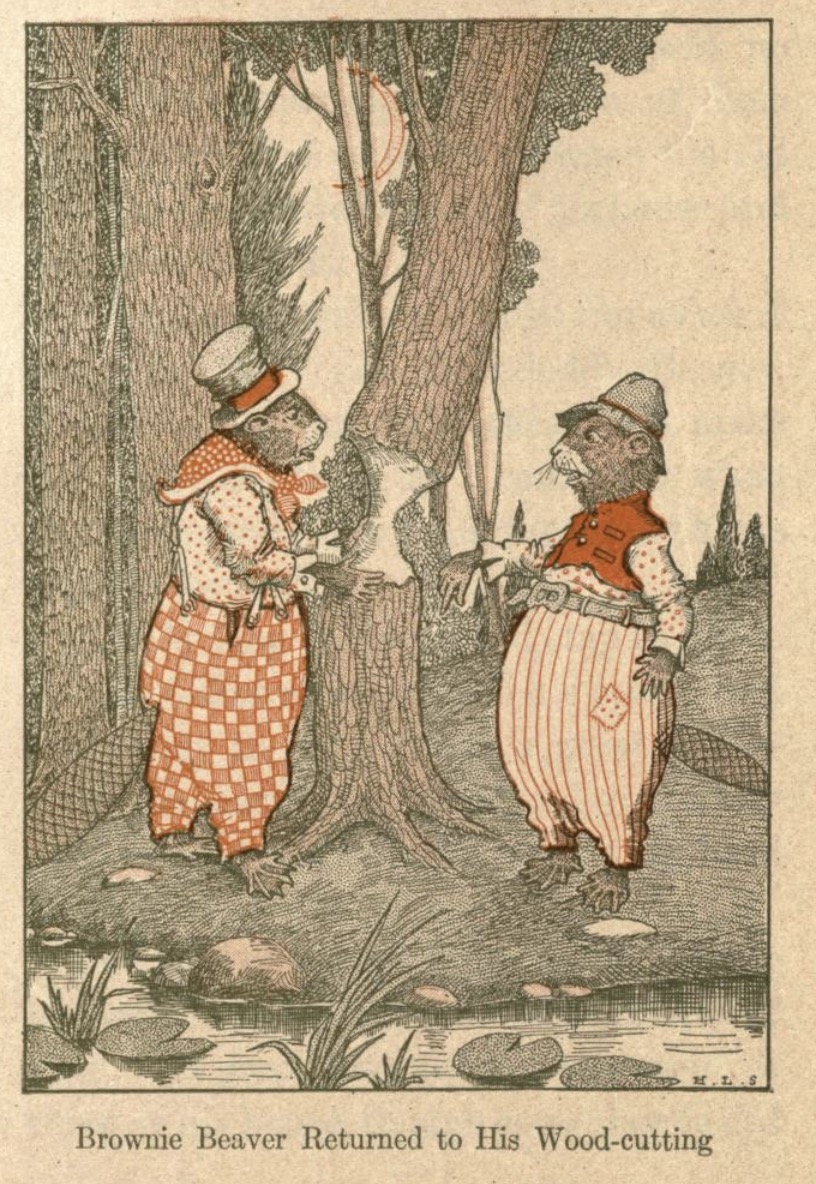 I'm beginning to empathize with the bank beavers, myself.
See the whole book here.